GROW YOUR CAREER WITH US
MEET US
WORK WITH US
Caring people.



Expertise requires more than just knowledge—it takes hands-
on experience. We keep our feet and our work firmly grounded,
working collaboratively to solve important challenges.
Quality work.
Join us.


Caring people.
Quality work.
We believe in growing ourselves and our unique,
employee-owned firm. Collaborate on meaningful
projects across the country.
Join us.
We see ourselves and our work as a complex whole.
We care deeply about our clients, colleagues,
communities and the projects we work on together.
We believe in growing ourselves and our unique,
employee-owned firm. Learn from us. Teach us.
Collaborate on meaningful projects across the country.
Expertise requires more than just knowledge—it takes hands-
on experience. We keep our feet and our work firmly grounded,
working collaboratively to solve important challenges.
We see ourselves and our work as a complex whole.
We care deeply about our clients, colleagues,
communities and the projects we work on together.



Caring People
Quality Work
Join Us
We're growing together.
See what we can do.
Get to know us.






MEET US
WORK WITH US
GROW YOUR CAREER WITH US
We're GeoEngineers, Earth Science and Engineering Experts
GeoEngineers Inc. is an employee-owned engineering and earth science consulting firm that cares about the important stuff. Our technical work is built on a foundation of community, caring for people and broad employee ownership. We can't wait to get to know you and discover what we can accomplish together.
Expertise
We've assembled a diverse team of more than 400 technical experts across the United States—and they're all here for you. By drawing from our deep bench of experienced professionals in engineering and earth science specialties, we can bring together the perfect team for your project. Together we can build your dream team.

FEATURED PEOPLE
Courtney Stoker
Biologist | Employee since 2021
As a biologist, I get to explore my passion for finding ways our human systems and ecological systems can coexist and work together for the benefit of all beings.
Courtney is a biologist specializing in wetland and stream environments. They collect field data, analyze ecosystems, and then work with our natural resources team to guide our clients through applicable environmental regulations and help protect the world we share. "I've always been very passionate about the preservation and restoration of our natural ecosystems," Courtney says, "and...

FEATURED PEOPLE
Principal Environmental Scientist | Employee since 2021
I take great pride in making the lives of our clients easier.
Sue is a leader in our environmental work across Massachusetts and beyond. Since entering the field in 1998, Sue has completed countless site assessments and remediation designs. As a Licensed Site Professional (LSP), Sue specializes in Massachusetts' unique environmental cleanup system—but her expertise goes far beyond local regulations. She is also a national expert in...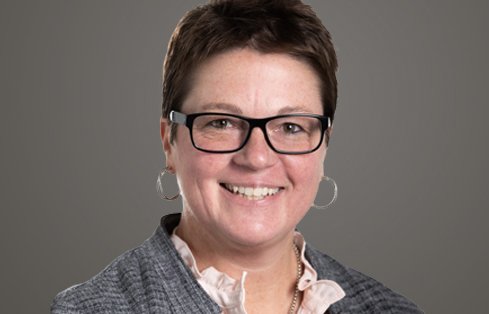 FEATURED PEOPLE
Colleen Baker
Administrative Services Manager | Employee since 2022
Every day, I'm thinking about how to make the world around me better.
As office manager for GeoEngineers' Oregon offices, Colleen keeps our day-to-day operations running smoothly. Colleen's background in English also makes her a critical member of our word processing team. She prepares and edits reports and other deliverables, making sure the quality is up to GeoEngineers' standards. Colleen helps us put our best foot forward—whether she's...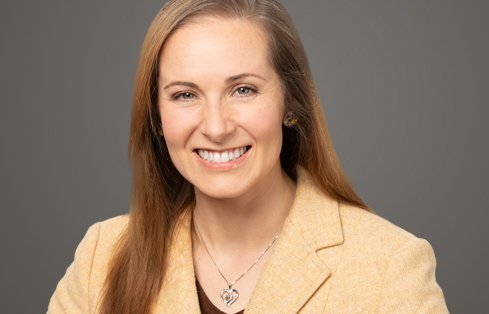 FEATURED PEOPLE
Geo-Structural Engineer | Employee since 2020
As a Geo-Structural Engineer on our construction design team, Leili is an expert in both soils and structures—and how they interact. She works on a variety of heavy civil engineering and infrastructure projects for our clients, designing temporary and permanent structures that are appropriate for specific soil conditions. Leili's fascination with architecture and infrastructure began during...

FEATURED PEOPLE
Principal Geotechnical Engineer | Employee since 1998
Fate led me to this line of work.
King is a principal geotechnical engineer who leads our cutting-edge performance-based engineering team. As such, he serves as the lead for numerical and earthquake engineering projects that require highly technical analysis of complex soil-structure interaction problems, such as liquefaction.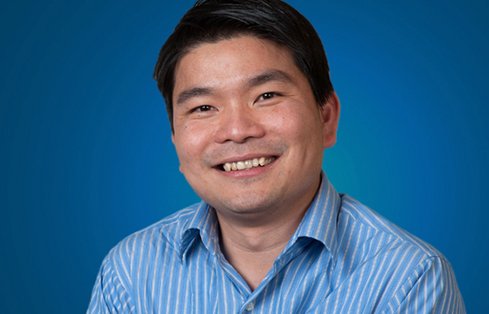 FEATURED PEOPLE
Melvin Lovelace
Recruiter | Employee since 2021
People are the heart of all we do as a firm, and Melvin is responsible for finding the best. As a recruiter, he works to match our personnel needs with talented engineers, scientists and other professionals across the country. Melvin manages all phases of recruitment, including identifying recruiting needs, interviewing, vetting, onboarding and orientation for...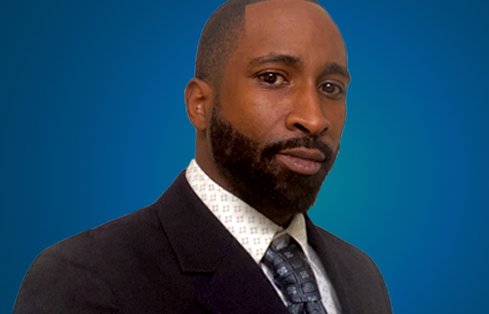 FEATURED PEOPLE
Principal Geotechnical Engineer | Employee since 2007
The ability to come up with creative solutions for clients is one of the more challenging and fun parts of being an engineer.
As a geotechnical engineer specializing in issues related to supporting buildings, roads and other infrastructure on the ground, David is always tinkering with the interrelationships of structures and soil. David is heavily involved with GeoEngineers' coastal restoration practice and helps run the Baton Rouge office's operations.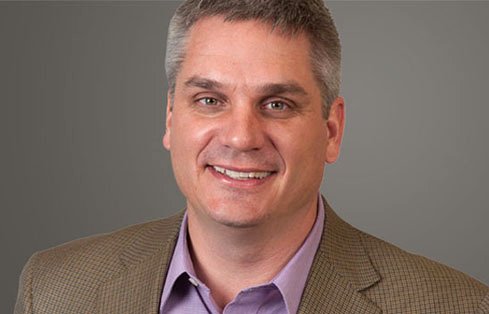 GeoEngineers in Action

FEATURED PROJECT
Newport Way Culvert and Roadway Improvements
The City of Issaquah, Washington, needed to improve Newport Way, a heavily trafficked two-lane road in the greater Seattle metro area, to better serve the community. The Newport Way Improvements Project would widen the road, add pedestrian and cycling features and replace three culverts along a 1.1-mile stretch of asphalt. An interdisciplinary GeoEngineers team provided...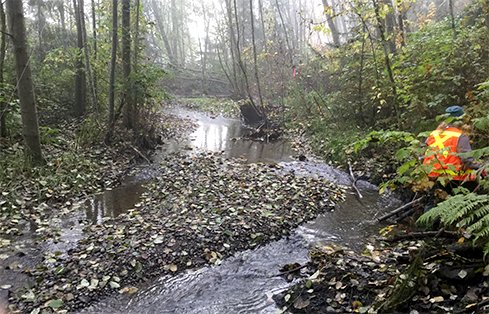 FEATURED PROJECT
Hugh K. Leatherman Sr. Terminal Containment Wall Remediation
After more than 20 years of planning and preparation, the South Carolina Ports Authority (SCPA) completed a new state-of-the-art shipping terminal near Charleston Harbor. The Hugh K. Leatherman Sr. Terminal significantly expanded South Carolina Ports' capacity with three massive ship berths, a 47-acre container yard and five 169-foot cargo cranes—among the tallest on the East...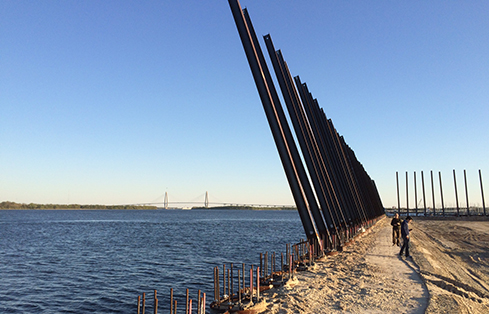 FEATURED PROJECT
PSE's Tacoma Liquefied Natural Gas Facility
As utilities continue to diversify their energy mix and look for more efficient solutions to our growing energy needs, many are increasingly relying on liquified natural gas (LNG). In 2012, Puget Sound Energy (PSE), a private utility serving more than a million customers in Washington State, began preparing to build an LNG processing and storage...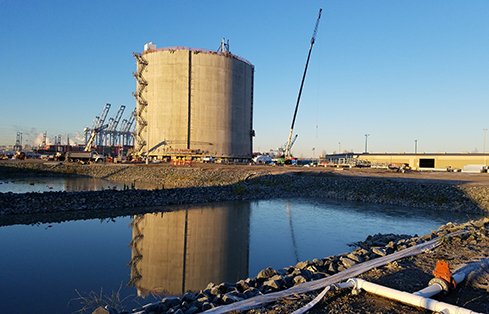 FEATURED PROJECT
450 Alaskan Way South Mixed-Use Highrise
In 2015, Hudson Pacific Properties launched a plan to redevelop a site in Seattle's historic Pioneer Square neighborhood with a mixed-use development consisting of eight stories of premiere Class A office space (as defined by the Building Owners and Managers Association) above one level of ground floor retail and two below-grade parking levels. GeoEngineers provided environmental...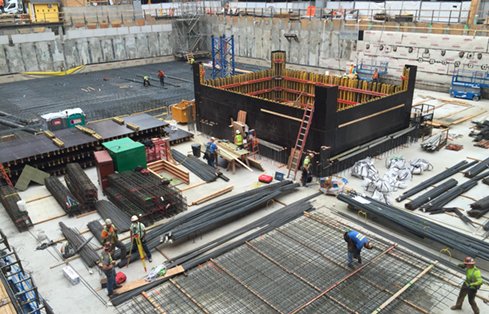 FEATURED PROJECT
Wings Over Washington Pier 57 Development
Pier 57 is at the core of Seattle's historic Puget Sound waterfront. It's home to the Seattle Great Wheel, restaurants, tourist attractions, and now a state state-of-the-art flying theater that simulates the feeling of soaring with a bald eagle over the Washington State landscape. The multisensory experience is part of Miner's Landing. It includes a...

FEATURED PROJECT
Coffee Creek Fish Barrier Removal
A small culvert beneath U.S. Route 101 near Shelton, Washington was obstructing flow and blocking critical fish species from accessing more than 13 miles of upstream spawning habitat in Coffee Creek. The Washington State Department of Transportation (WSDOT) hired GeoEngineers and partner firms to design and build a new culvert and sustainable stream alignment that...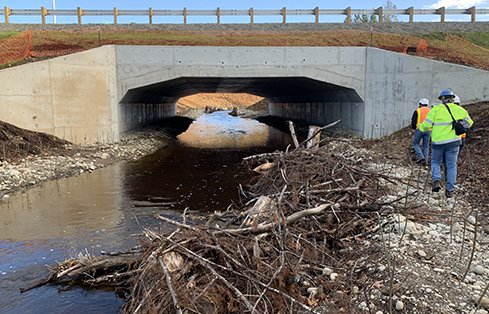 FEATURED PROJECT
Hampton Roads Bridge-Tunnel Expansion
GeoEngineers designed lift plans for massive steel cages, like this one. The Hampton Roads Bridge-Tunnel crosses a portion of the Chesapeake Bay to connect Norfolk, Virginia with Newport News. Unfortunately, in recent years it became a choke point for commuters and travelers on I-64 between Virginia Beach and Richmond or Washington D.C....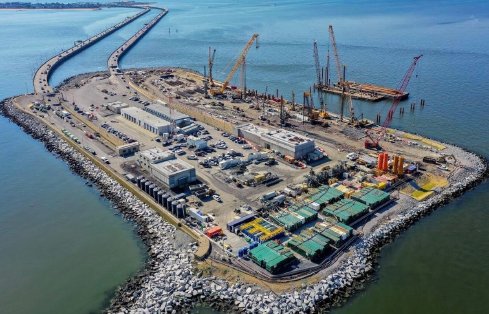 FEATURED PROJECT
Historic Columbia River Highway Trail
The Historic Columbia River Highway was one of the country's first purposefully built scenic routes. Samuel Hill, a leading advocate for transportation in the Pacific Northwest in the early part of the 20th Century, imagined a road bringing the era's Model T drivers to the natural beauty of Oregon's Columbia River Gorge. In 1922 the...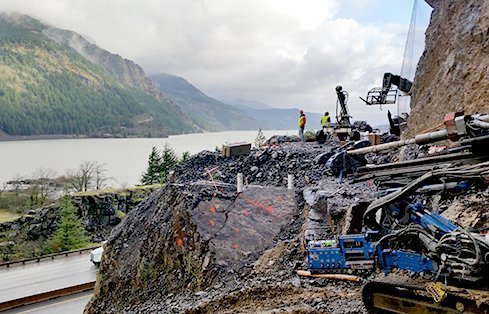 TOP NEWS
Growing South Carolina Office Moves to North Charleston
GeoEngineers' South Carolina office is moving to a new location in North Charleston to accommodate our growing team. The office is anchored by Senior Geotechnical Engineer Zack Simpson, PE, and specializes in performance-based engineering (PBE) for transportation and development projects in South Carolina and the East Coast. Recent projects in the region include the Hugh...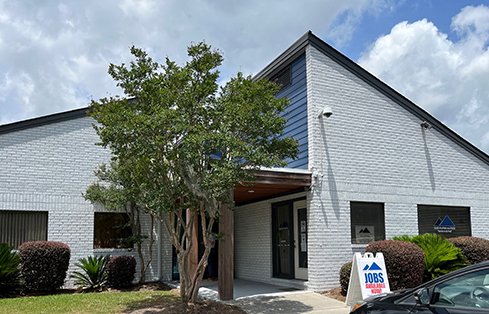 TOP NEWS
Fish Return to Padden Creek
Last week we stopped by Padden Creek in Bellingham, Washington, to see if fish are using newly built habitat features near where the creek crosses SR-11—and they are! Check out the video to see how root wads, logs and other large woody materials protect young-of-the-year salmonid species like kokanee and Coho salmon. Across Washington State, narrow...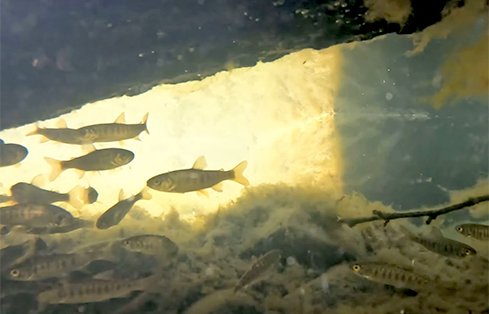 TOP NEWS
GeoEngineers Staff Volunteer to Support Environmental Non-Profit
Some of GeoEngineers' Boston environmental staff have teamed up with an environmental justice non-profit to support the development of a riverside park in Chelsea, Massachusetts—and they're doing it for free! The new park is being developed by GreenRoots, a local organization advocating for environmental justice for low-income communities in Chelsea, MA, and the surrounding area. GreenRoots...

TOP NEWS
Gerry Frank Amphitheater Recognized by Oregon DJC
The Gerry Frank Amphitheater project in Salem, Oregon was recently recognized at the 2022 Oregon DJC TopProject Awards. A GeoEngineers team led by Julio Vela (Salem) and John Lawes (Portland) provided geotechnical services for this new marquee attraction in the city's Riverfront Park. In 2017, the Rotary Club of Salem, Oregon announced a plan to build...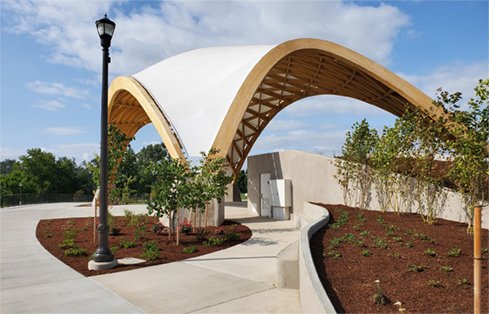 TOP NEWS
We Are on Your Side
The recent Supreme Court ruling regarding abortion rights will have lasting impacts for generations to come. Among these is that rules for women's reproductive rights will differ from state to state. We also know from existing research that these changes will disproportionately affect people of color. These changes are not neutral—they will have a direct...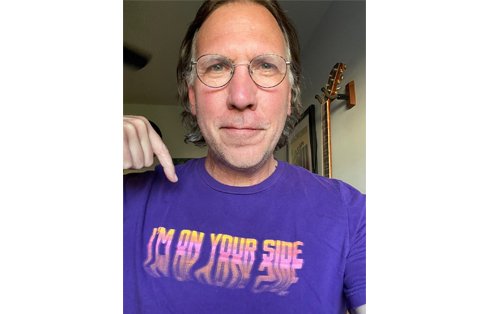 TOP NEWS
Join us for SAME Camp Pendleton Day
We're gearing up for the Society of American Military Engineers' (SAME) Camp Pendleton Day on June 16. This annual conference offers professional learning and networking opportunities for architects, engineers and others in the construction industry. GeoEngineers staff like Phil Welker have supported SAME's valuable work for years, and we're excited to finally see friends and...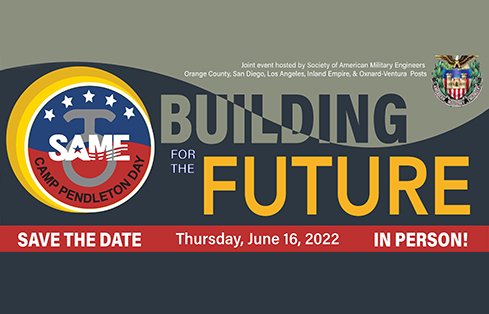 TOP NEWS
Portland Meadows Wins Industrial Redevelopment of the Year
ProLogis' Portland Meadows project was named 2021 Industrial Redevelopment of the Year on June 2 at the Night of Excellence Awards, a joint awards program from NAIOP Oregon, the Society of Industrial and Office Realtors (SIOR), and the Commercial Association of Brokers (CAB). GeoEngineers provided geotechnical services for this ambitious redevelopment of a historic Portland...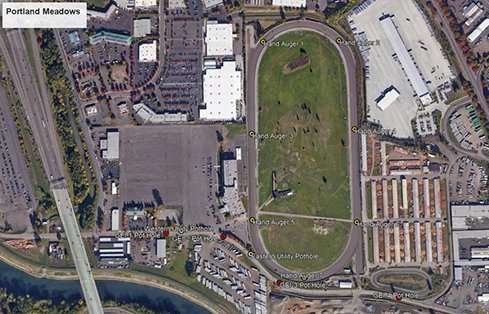 TOP NEWS
Boston Attorney General Sues PFAS Manufacturers for Damages
Widespread remediation of per- and polyfluoroalkyl substances (PFAS) came one step closer last week as Massachusetts Attorney General Maura Healey sued 13 PFAS manufacturers for damages to public health. PFAS are synthetic fluorine compounds commonly used in consumer products for their ability to repel water and oil. Because of their popularity and persistence, PFAS have...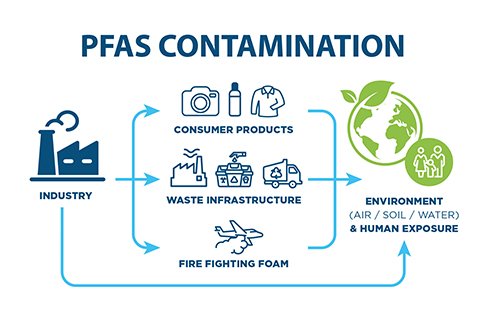 Pushing Boundaries
Our experts are leaders in their fields. We design the literal foundations on which our society is built. We use performance-based engineering and advanced numerical modeling to predict how structures will behave before construction begins. We set the standard for trenchless pipeline design. And we leverage technology and software development to creatively solve problems. We're always looking ahead at the frontier of engineering and earth science—there's plenty of work to be done.
Connect with GeoEngineers