GROW YOUR CAREER WITH US
MEET US
WORK WITH US
Caring people.



Expertise requires more than just knowledge—it takes hands-
on experience. We keep our feet and our work firmly grounded,
working collaboratively to solve important challenges.
Quality work.
Join us.


Caring people.
Quality work.
We believe in growing ourselves and our unique,
employee-owned firm. Collaborate on meaningful
projects across the country.
Join us.
We see ourselves and our work as a complex whole.
We care deeply about our clients, colleagues,
communities and the projects we work on together.
We believe in growing ourselves and our unique,
employee-owned firm. Learn from us. Teach us.
Collaborate on meaningful projects across the country.
Expertise requires more than just knowledge—it takes hands-
on experience. We keep our feet and our work firmly grounded,
working collaboratively to solve important challenges.
We see ourselves and our work as a complex whole.
We care deeply about our clients, colleagues,
communities and the projects we work on together.



Caring People
Quality Work
Join Us
We're growing together.
See what we can do.
Get to know us.






MEET US
WORK WITH US
GROW YOUR CAREER WITH US
We're GeoEngineers, Earth Science and Engineering Experts
GeoEngineers Inc. is an employee-owned engineering and earth science consulting firm that cares about the important stuff. Our technical work is built on a foundation of community, caring for people and broad employee ownership. We can't wait to get to know you and discover what we can accomplish together.
Expertise
We've assembled a diverse team of more than 400 technical experts across the United States—and they're all here for you. By drawing from our deep bench of experienced professionals in engineering and earth science specialties, we can bring together the perfect team for your project. Together we can build your dream team.

FEATURED PEOPLE
Associate General Counsel | Employee since 2022
Everyone is doing their best.
As GeoEngineers' in-house attorney, Emily has a lot on her plate. She is responsible for reviewing and supervising contracts, supporting risk management and insurance programs, managing potential claims and lawsuits, and providing strategic legal advice to leadership. Business always comes with risks, and professional consulting can be especially hazardous. We depend on Emily's years of...

FEATURED PEOPLE
Courtney Stoker
Staff Environmental Scientist | Employee since 2021
As a biologist, I get to explore my passion for finding ways our human systems and ecological systems can coexist and work together for the benefit of all beings.
Courtney is a biologist specializing in wetland and stream environments. They collect field data, analyze ecosystems, and then work with our natural resources team to guide our clients through applicable environmental regulations and help protect the world we share. "I've always been very passionate about the preservation and restoration of our natural ecosystems," Courtney says, "and...

FEATURED PEOPLE
Rashi Modi
Staff Hydrogeologist | Employee since 2023
Good is the enemy of great. I work each day with this in mind.
As a hydrogeologist, Rashi specializes in all things groundwater. From water resource projects like developing drinking water wells to dewatering plans for construction—Rashi does it all. Although Rashi initially trained as an engineer, she became interested in groundwater early on during her first job at a consulting firm. She encountered overflowing wastewater while working at an...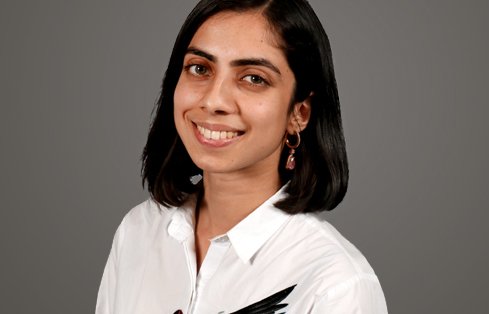 FEATURED PEOPLE
Stephanie Pride
Senior Graphic Designer | Employee since 2013
I'm interested in exploring the relationship between art and science.
As a graphic designer, Stephanie works with both marketing and technical staff to develop visual assets for print and Web use. She uses her creativity and visual flair to support marketing campaigns, brand initiatives, and other company-wide communications.

FEATURED PEOPLE
Senior Geotechnical Engineer | Employee since 2015
I think one of my greatest strengths is my commitment to my clients. I manage projects from start to finish, including development of proposals and field-investigation programs.
Jennifer came to GeoEngineers to contribute her engineering and project-management expertise to the firm's coastal restoration and pipeline projects. As a project manager, Jennifer oversees all aspects of projects—from testing programs to reporting results to clients.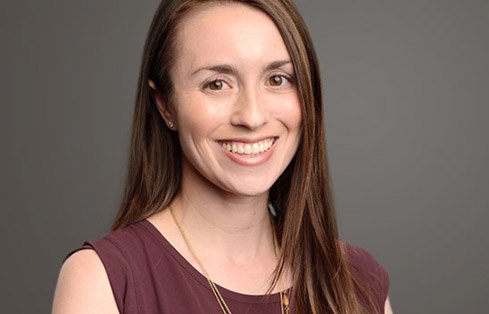 FEATURED PEOPLE
Senior Geotechnical Engineer | Employee since 2012
I'm an engineer at heart. I aspire to bring designs to life and contribute to stronger and more resilient communities through geotechnical engineering.
Hamilton is one of our leading in-house experts in earthquake engineering and performance-based design. He works with our clients and partners to protect high-rise buildings and critical infrastructure like hospitals and energy and transportation lifelines from earthquakes.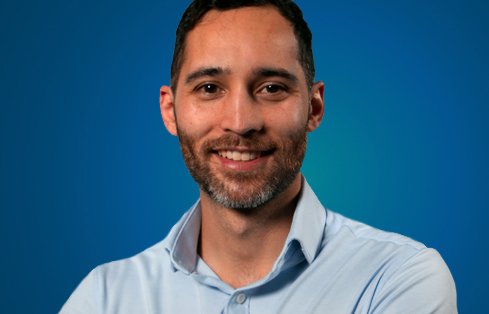 FEATURED PEOPLE
Pipeline Discipline Leader, Principal Geotechnical Engineer | Employee since 2008
The intersection of the built environment and natural, geologic processes has always intrigued me. GeoEngineers has been a great platform for me to find support, and support others, as we work to solve these very important and challenging questions on our clients' behalf.
As the national discipline leader of GeoEngineers' pipeline work, Jon focuses on staff development and business practices along with managing consulting projects for his clients.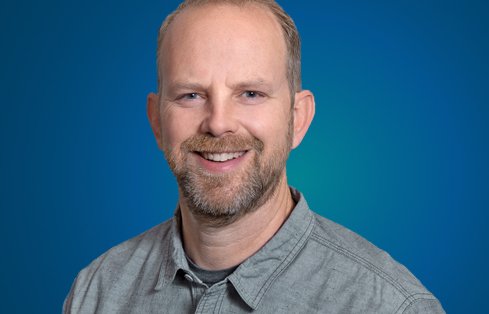 GeoEngineers in Action

FEATURED PROJECT
450 Alaskan Way South Mixed-Use Highrise
In 2015, Hudson Pacific Properties launched a plan to redevelop a site in Seattle's historic Pioneer Square neighborhood with a mixed-use development consisting of eight stories of premiere Class A office space (as defined by the Building Owners and Managers Association) above one level of ground floor retail and two below-grade parking levels. GeoEngineers provided environmental...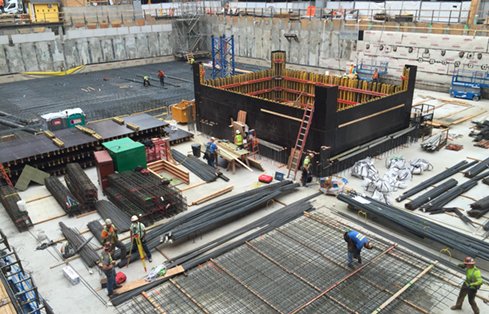 FEATURED PROJECT
Newport Way Culvert and Roadway Improvements
The City of Issaquah, Washington, needed to improve Newport Way, a heavily trafficked two-lane road in the greater Seattle metro area, to better serve the community. The Newport Way Improvements Project would widen the road, add pedestrian and cycling features and replace three culverts along a 1.1-mile stretch of asphalt. An interdisciplinary GeoEngineers team provided...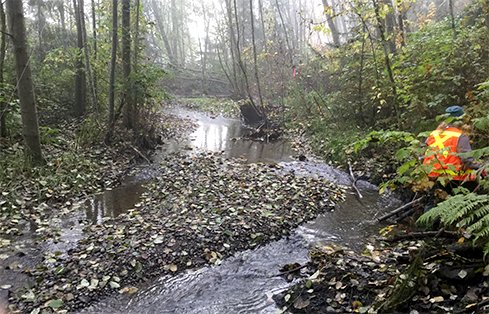 FEATURED PROJECT
Summit Excavation Support
The Seattle Convention Center is a major economic stimulus for Seattle, Washington, drawing as many as 400,000 people to town each year for conferences and events. In 2008, the convention center's owners embarked on an ambitious $2 billion expansion to double the facility's available space and better meet the needs of the rapidly growing city. GeoEngineers...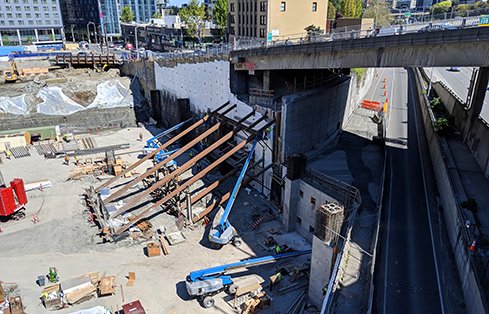 FEATURED PROJECT
Wings Over Washington Pier 57 Development
Pier 57 is at the core of Seattle's historic Puget Sound waterfront. It's home to the Seattle Great Wheel, restaurants, tourist attractions, and now a state state-of-the-art flying theater that simulates the feeling of soaring with a bald eagle over the Washington State landscape. The multisensory experience is part of Miner's Landing. It includes a...

FEATURED PROJECT
Coffee Creek Fish Barrier Removal
A small culvert beneath U.S. Route 101 near Shelton, Washington was obstructing flow and blocking critical fish species from accessing more than 13 miles of upstream spawning habitat in Coffee Creek. The Washington State Department of Transportation (WSDOT) hired GeoEngineers and partner firms to design and build a new culvert and sustainable stream alignment that...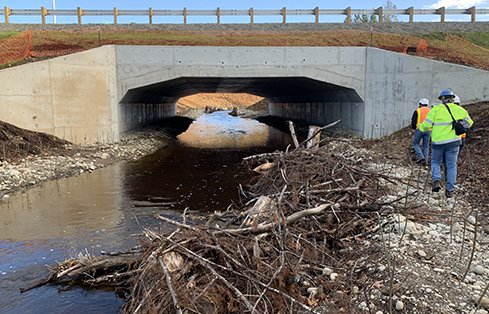 FEATURED PROJECT
Port of Alaska Modernization
The Port of Alaska is the largest and most important commercial port in the state. Already outdated and deteriorating, the facility suffered significant structural damage during a 7.1 magnitude earthquake in 2018. The port needed new, more resilient, marine infrastructure. The ambitious Port of Alaska Modernization Program (PAMP) set out to give it a generational...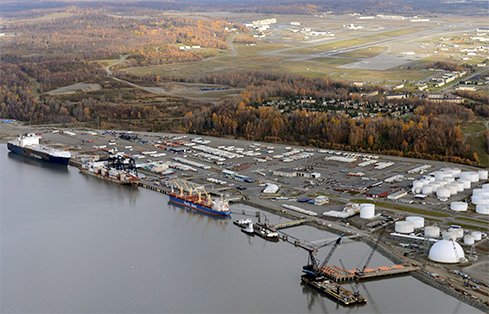 FEATURED PROJECT
Hampton Roads Bridge-Tunnel Expansion
GeoEngineers designed lift plans for massive steel cages, like this one. The Hampton Roads Bridge-Tunnel crosses a portion of the Chesapeake Bay to connect Norfolk, Virginia with Newport News. Unfortunately, in recent years it became a choke point for commuters and travelers on I-64 between Virginia Beach and Richmond or Washington D.C....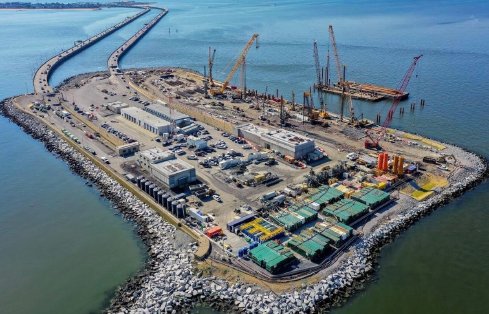 FEATURED PROJECT
Direct Pipe Installation Under Sabine Neches Levee
The City of Port Arthur, Texas needed to install a pipeline under the Sabine Neches Waterway to carry water from Port Arthur to an industrial facility 12 miles away in Louisiana. This crossing was complicated by the proximity of the Sabine Neches waterway hurricane flood protection levee, an active railroad, busy highway and residential area. Originally...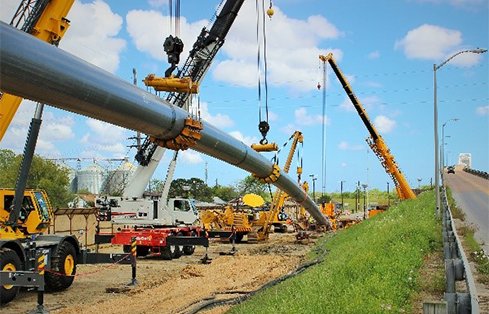 TOP NEWS
NAIOP WA Recognizes Nine GeoEngineers Projects with Awards
NAIOP Washington State, the Commercial Real Estate Development Association, recognized exceptional regional projects during its annual gala earlier this month, and GeoEngineers is involved in more than half of the award-winning projects. A total of fifteen exceptional development projects were highlighted at NAIOP's Night of the Stars Gala on November 3, and GeoEngineers' Development Practice...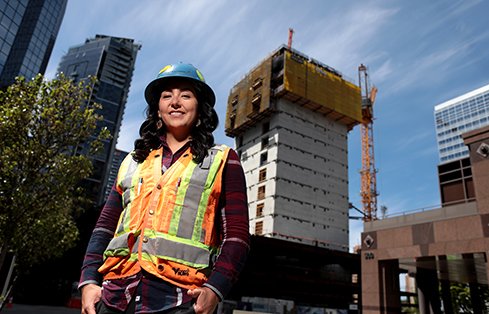 TOP NEWS
White Paper Aims to Streamline Seismic Design Process for Tall Buildings
Senior Geotechnical Engineer Hamilton Puangnak and collaborators recently published a white paper meant to improve seismic design efficiency for tall buildings in jurisdictions that require a code-based Design Earthquake (DE) analysis. The paper was featured in the 2023 edition of the Los Angeles Tall Building Structural Design Council Guidelines, and it can be accessed here. "This...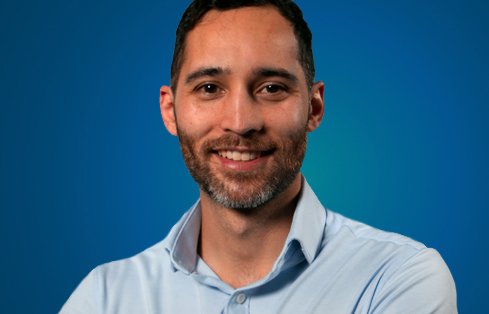 TOP NEWS
The Moles Arrange Student Tour at Portal North Bridge
On October 20, Mark Champagne and Mike Flynn hosted stations as part of a tour of Amtrak's Portal North Bridge project in New Jersey for The Moles' Annual Students Day. The Moles are a national fraternal organization of the heavy construction industry, and they have been arranging site tours for students since 1962. Each year...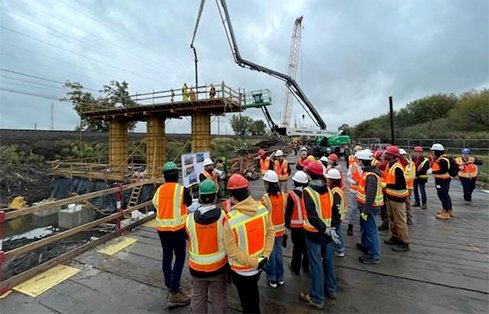 TOP NEWS
UW Engineering Hiring Expo 2023
GeoEngineers is attending the upcoming Engineering Hiring Expo at the University of Washington. This exclusive event brings 70 prominent engineering employers to campus to meet with students and alumni and discuss career and internship opportunities, and we hope you'll join us there. Look for Colton McInelly and Abbie Fiano at the GeoEngineers booth, and visit...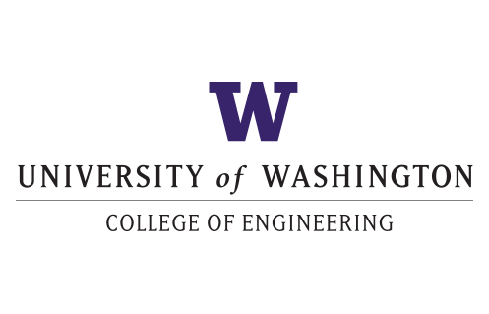 TOP NEWS
Meet Us at the UMass Lowell Civil & Environmental Engineering Career Fair
The University of Massachusetts Lowell is holding a Civil & Environmental Engineering Career Fair on October 19, and GeoEngineers will be there to meet with students and discuss job and internship opportunities. Look for Mark Ruberti and Matt Congdon if you're planning to attend, and find more details on the UMass Lowell website. When: October 19...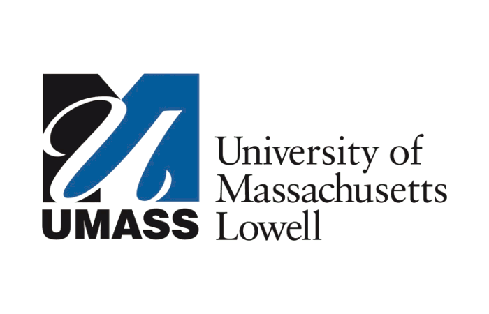 TOP NEWS
Join Us at the APWA Fall Conference
GeoEngineers will be exhibiting at the American Public Works Association (APWA) Washington Fall Conference, and we hope you can join us. The conference attracts public agencies and consultants from across the industry, and this year the theme is focused on engaging with the next generation of public works professionals through recruitment and retention. Stop by...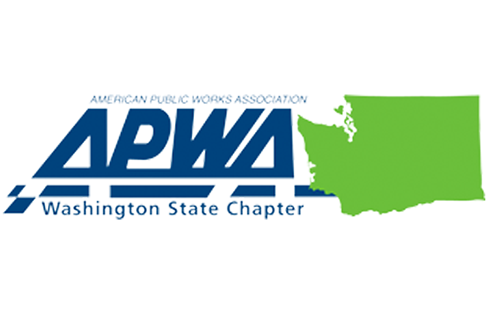 TOP NEWS
See us at the Gonzaga Engineering Career Fair
Gonzaga University's Engineering and Computer Science Career & Internship Fair is coming up on October 12, and GeoEngineers will be there. The event introduces students to STEM employers from across the country and gives them the opportunity to network and discuss job and internship opportunities. Yi Tyan Tsai and Monica Sy will be on hand to hang out and chat with...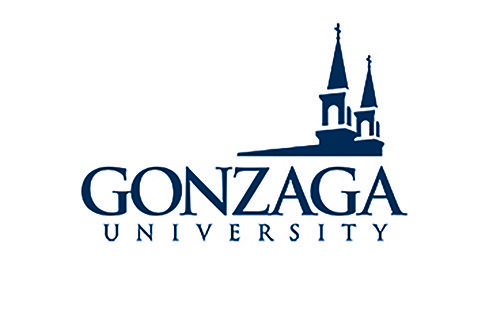 TOP NEWS
Free Hydraulic Fracture Webinar on September 27
Pipeline Webinar Episode 9: Everything Old is New Again Advancements in Hydraulic Fracture Analysis for HDD Applications with Dr. Ian Moore Join us in a discussion on how cavity expansion theory originally developed in the 1960s sheds light on which models/equations should be used to estimate the maximum allowable annular drilling fluid pressures before hydrofracture or blowout...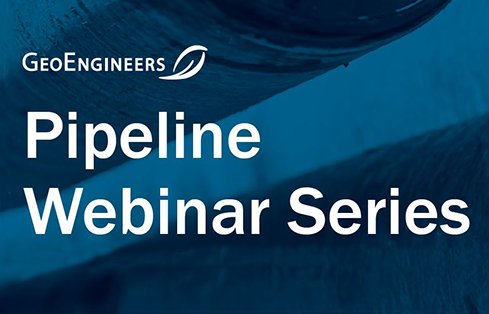 Pushing Boundaries
Our experts are leaders in their fields. We design the literal foundations on which our society is built. We use performance-based engineering and advanced numerical modeling to predict how structures will behave before construction begins. We set the standard for trenchless pipeline design. And we leverage technology and software development to creatively solve problems. We're always looking ahead at the frontier of engineering and earth science—there's plenty of work to be done.
Connect with GeoEngineers