GROW YOUR CAREER WITH US
MEET US
WORK WITH US
Caring people.



Expertise requires more than just knowledge—it takes hands-
on experience. We keep our feet and our work firmly grounded,
working collaboratively to solve important challenges.
Quality work.
Join us.


Caring people.
Quality work.
We believe in growing ourselves and our unique,
employee-owned firm. Collaborate on meaningful
projects across the country.
Join us.
We see ourselves and our work as a complex whole.
We care deeply about our clients, colleagues,
communities and the projects we work on together.
We believe in growing ourselves and our unique,
employee-owned firm. Learn from us. Teach us.
Collaborate on meaningful projects across the country.
Expertise requires more than just knowledge—it takes hands-
on experience. We keep our feet and our work firmly grounded,
working collaboratively to solve important challenges.
We see ourselves and our work as a complex whole.
We care deeply about our clients, colleagues,
communities and the projects we work on together.



Caring People
Quality Work
Join Us
We're growing together.
See what we can do.
Get to know us.






MEET US
WORK WITH US
GROW YOUR CAREER WITH US
We're GeoEngineers, Earth Science and Engineering Experts
GeoEngineers Inc. is an employee-owned engineering and earth science consulting firm that cares about the important stuff. Our technical work is built on a foundation of community, caring for people and broad employee ownership. We can't wait to get to know you and discover what we can accomplish together.
Expertise
We've assembled a diverse team of more than 400 technical experts across the United States—and they're all here for you. By drawing from our deep bench of experienced professionals in engineering and earth science specialties, we can bring together the perfect team for your project. Together we can build your dream team.

FEATURED PEOPLE
Associate General Counsel | Employee since 2022
Everyone is doing their best.
As GeoEngineers' in-house attorney, Emily has a lot on her plate. She is responsible for reviewing and supervising contracts, supporting risk management and insurance programs, managing potential claims and lawsuits, and providing strategic legal advice to leadership. Business always comes with risks, and professional consulting can be especially hazardous. We depend on Emily's years of...

FEATURED PEOPLE
Stephanie Pride
Senior Graphic Designer | Employee since 2013
I'm interested in exploring the relationship between art and science.
As a graphic designer, Stephanie works with both marketing and technical staff to develop visual assets for print and Web use. She uses her creativity and visual flair to support marketing campaigns, brand initiatives, and other company-wide communications.

FEATURED PEOPLE
Senior Geotechnical Engineer | Employee since 2012
I'm an engineer at heart. I aspire to bring designs to life and contribute to stronger and more resilient communities through geotechnical engineering.
Hamilton is one of our leading in-house experts in earthquake engineering and performance-based design. He works with our clients and partners to protect high-rise buildings and critical infrastructure like hospitals and energy and transportation lifelines from earthquakes.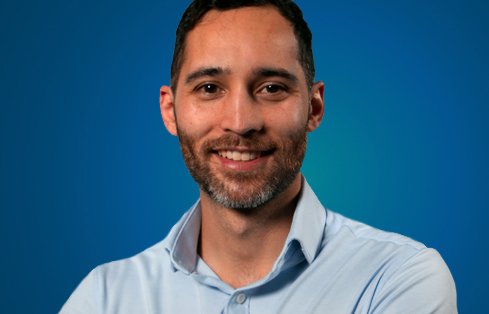 FEATURED PEOPLE
Staff Geotechnical Engineer | Employee since 2022
GeoEngineers answers the call to do good works—by building both solid relationships within the community and sound structures in the ground.
As a staff geotechnical engineer, Isha often has a hands-on role in our projects. She investigates project sites, tests and characterizes soil and subsurface conditions, coordinates with contractors and is a vital link between senior engineers and ongoing field work. A single undergraduate geotechnical engineering class at Gonzaga was enough to pique Isha's interest in the...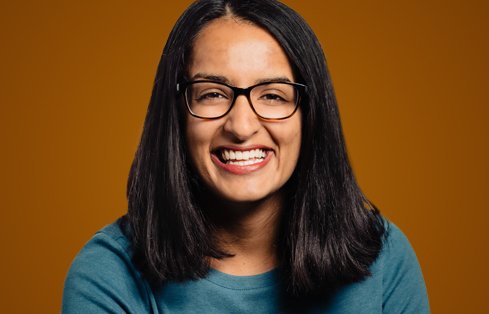 FEATURED PEOPLE
Pipeline Discipline Leader, Principal Geotechnical Engineer | Employee since 2008
The intersection of the built environment and natural, geologic processes has always intrigued me. GeoEngineers has been a great platform for me to find support, and support others, as we work to solve these very important and challenging questions on our clients' behalf.
As the national discipline leader of GeoEngineers' pipeline work, Jon focuses on staff development and business practices along with managing consulting projects for his clients.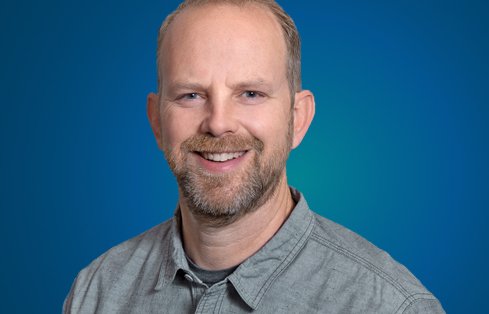 FEATURED PEOPLE
Senior Geotechnical Engineer | Employee since 2015
I think one of my greatest strengths is my commitment to my clients. I manage projects from start to finish, including development of proposals and field-investigation programs.
Jennifer came to GeoEngineers to contribute her engineering and project-management expertise to the firm's coastal restoration and pipeline projects. As a project manager, Jennifer oversees all aspects of projects—from testing programs to reporting results to clients.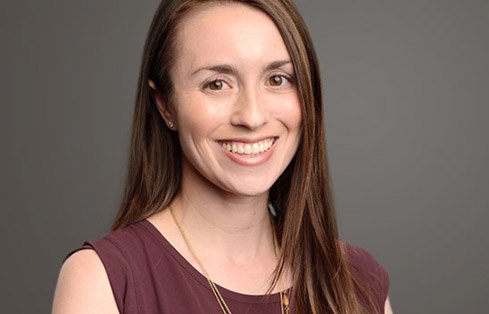 FEATURED PEOPLE
Courtney Stoker
Biologist | Employee since 2021
As a biologist, I get to explore my passion for finding ways our human systems and ecological systems can coexist and work together for the benefit of all beings.
Courtney is a biologist specializing in wetland and stream environments. They collect field data, analyze ecosystems, and then work with our natural resources team to guide our clients through applicable environmental regulations and help protect the world we share. "I've always been very passionate about the preservation and restoration of our natural ecosystems," Courtney says, "and...
GeoEngineers in Action

FEATURED PROJECT
Wings Over Washington Pier 57 Development
Pier 57 is at the core of Seattle's historic Puget Sound waterfront. It's home to the Seattle Great Wheel, restaurants, tourist attractions, and now a state state-of-the-art flying theater that simulates the feeling of soaring with a bald eagle over the Washington State landscape. The multisensory experience is part of Miner's Landing. It includes a...

FEATURED PROJECT
Hugh K. Leatherman Sr. Terminal Containment Wall Remediation
After more than 20 years of planning and preparation, the South Carolina Ports Authority (SCPA) completed a new state-of-the-art shipping terminal near Charleston Harbor. The Hugh K. Leatherman Sr. Terminal significantly expanded South Carolina Ports' capacity with three massive ship berths, a 47-acre container yard and five 169-foot cargo cranes—among the tallest on the East...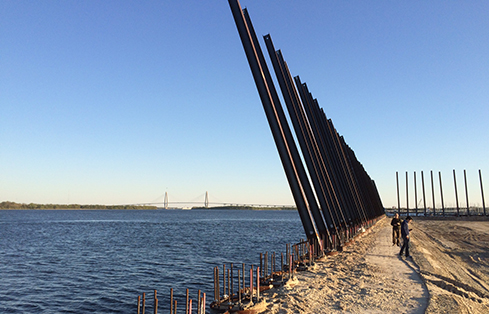 FEATURED PROJECT
450 Alaskan Way South Mixed-Use Highrise
In 2015, Hudson Pacific Properties launched a plan to redevelop a site in Seattle's historic Pioneer Square neighborhood with a mixed-use development consisting of eight stories of premiere Class A office space (as defined by the Building Owners and Managers Association) above one level of ground floor retail and two below-grade parking levels. GeoEngineers provided environmental...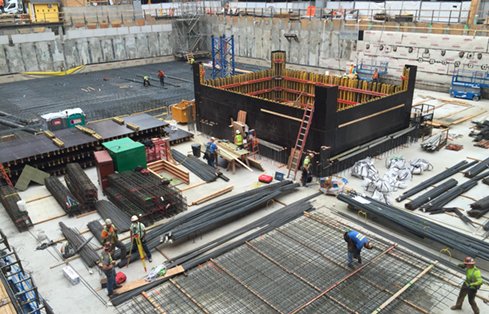 FEATURED PROJECT
Direct Pipe Installation Under Sabine Neches Levee
The City of Port Arthur, Texas needed to install a pipeline under the Sabine Neches Waterway to carry water from Port Arthur to an industrial facility 12 miles away in Louisiana. This crossing was complicated by the proximity of the Sabine Neches waterway hurricane flood protection levee, an active railroad, busy highway and residential area. Originally...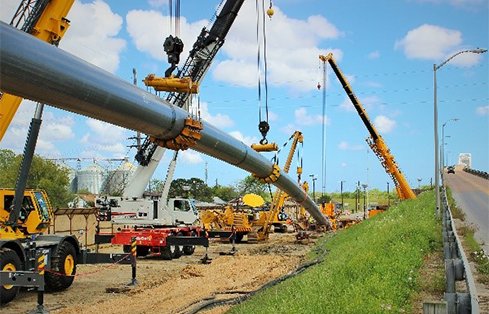 FEATURED PROJECT
PSE's Tacoma Liquefied Natural Gas Facility
As utilities continue to diversify their energy mix and look for more efficient solutions to our growing energy needs, many are increasingly relying on liquified natural gas (LNG). In 2012, Puget Sound Energy (PSE), a private utility serving more than a million customers in Washington State, began preparing to build an LNG processing and storage...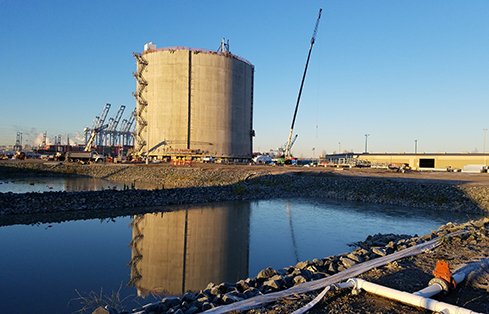 FEATURED PROJECT
Historic Columbia River Highway Trail
The Historic Columbia River Highway was one of the country's first purposefully built scenic routes. Samuel Hill, a leading advocate for transportation in the Pacific Northwest in the early part of the 20th Century, imagined a road bringing the era's Model T drivers to the natural beauty of Oregon's Columbia River Gorge. In 1922 the...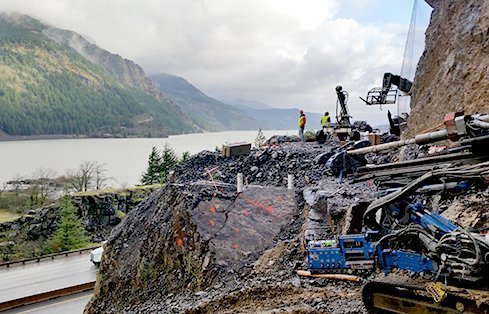 FEATURED PROJECT
Newport Way Culvert and Roadway Improvements
The City of Issaquah, Washington, needed to improve Newport Way, a heavily trafficked two-lane road in the greater Seattle metro area, to better serve the community. The Newport Way Improvements Project would widen the road, add pedestrian and cycling features and replace three culverts along a 1.1-mile stretch of asphalt. An interdisciplinary GeoEngineers team provided...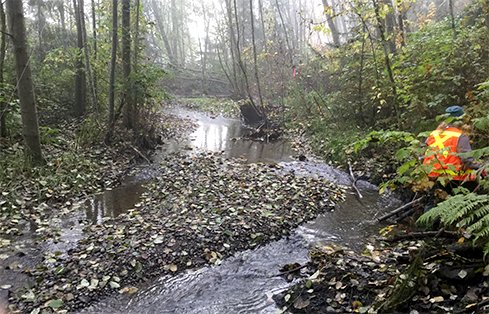 FEATURED PROJECT
Coffee Creek Fish Barrier Removal
A small culvert beneath U.S. Route 101 near Shelton, Washington was obstructing flow and blocking critical fish species from accessing more than 13 miles of upstream spawning habitat in Coffee Creek. The Washington State Department of Transportation (WSDOT) hired GeoEngineers and partner firms to design and build a new culvert and sustainable stream alignment that...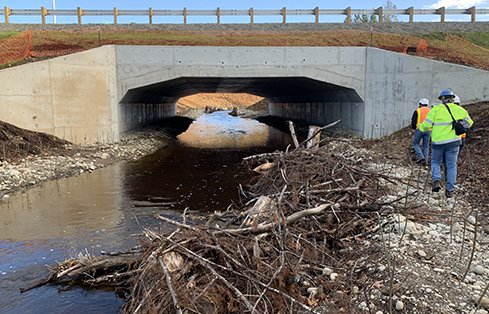 TOP NEWS
Popular Cookie Exchange Client Event Returns to Spokane and Boise
For the past eight years, GeoEngineers has hosted an annual holiday "cookie exchange" for partners and clients near our Spokane, Washington office. In addition to Spokane, this year GeoEngineers is partnering with KPFF to host a cookie exchange event in Boise, Idaho. It's a great chance to see our friends in the A/E/C industry, share...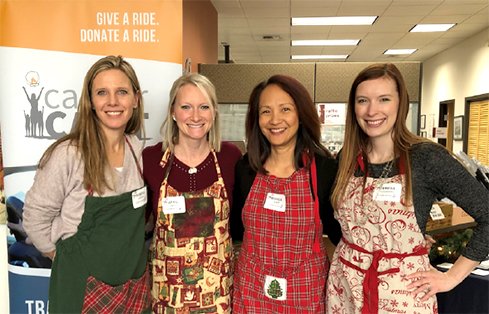 TOP NEWS
NAIOP Recognizes GeoEngineers Development Projects
NAIOP Washington State, the Commercial Real Estate Development Association, recognized exceptional regional projects during its annual Night of the Stars Gala earlier this month, and GeoEngineers played a role in several of them. GeoEngineers provided construction observation services for the citizenM Seattle Pioneer Square hotel, which won "Hospitality Development of the Year." The project team overcame...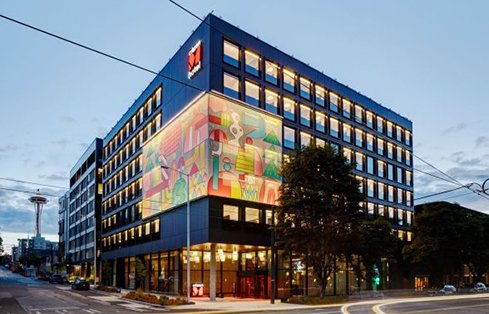 TOP NEWS
SH-3 Goosehaven Project Filled with Creativity
The Idaho Transportation Department (ITD) recently wrapped up the SH-3 Goosehaven project, where lightweight fill and creative geotechnical engineering allowed a highway to be widened next to a riverbank in northern Idaho. A GeoEngineers team led by Braydan DuRee and Dave Lauder helped ITD widen about three miles of SH-3 along the St. Joe River...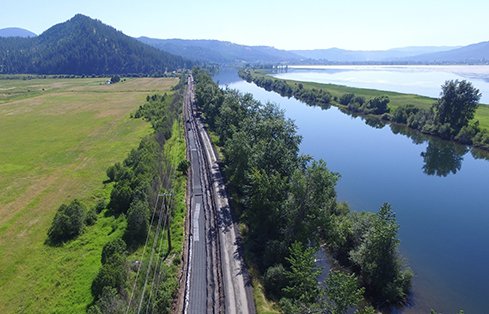 TOP NEWS
ASCE Recognizes Two GeoEngineers Projects with National Awards
The American Society of Civil Engineers (ASCE) recently recognized two GeoEngineers projects with Outstanding Civil Engineering Achievement (OCEA) Honor Awards. UDOT's I-15 Technology Corridor and the City of Bellevue's NE Spring Boulevard were two of eight projects earning this national recognition. The I-15 Technology Corridor project widened the highway to six lanes in each direction along...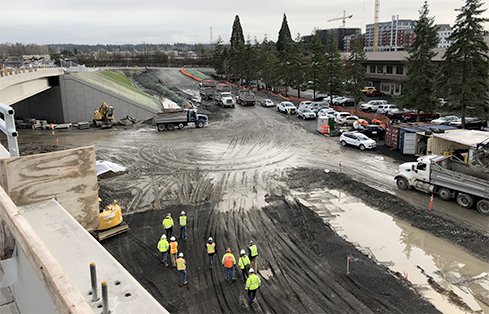 TOP NEWS
Light up Your Ride, Tacoma!
On November 3, GeoEngineers is sponsoring a "Light Up Your Ride" event to distribute free bike lights to the Tacoma, Washington community. The annual event is hosted by Downtown On The Go, an organization advocating for alternate transportation in downtown Tacoma, and a longtime friend of GeoEngineers. GeoEngineers has sponsored this event for the past seven years,...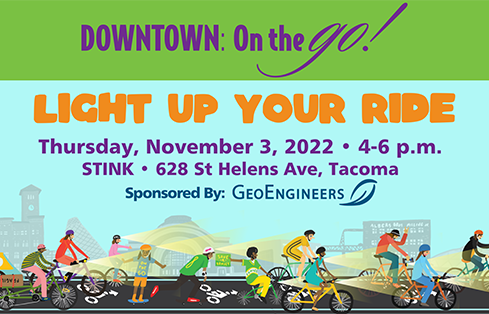 TOP NEWS
Join us for a Presentation on Site Diligence in Boston
The Boston Society of Architects/AIA (BSA/AIA) and GeoEngineers invite you to join us for a lunchtime presentation on "The Importance of Environmental and Geotechnical Site Diligence" from Pat Malone, PE and Neal Carey, LSP. The BSA/AIA is New England's largest building industry association, and Pat and Neal are excited to share some of their insights...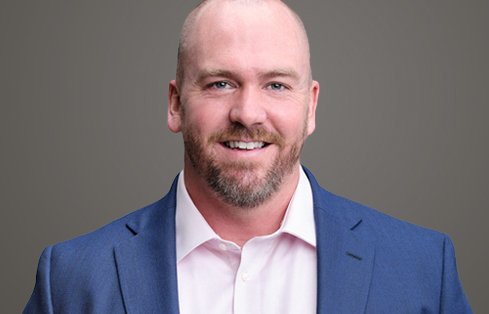 TOP NEWS
Attorney Emily Dahl Joins GeoEngineers as First In-House Counsel
GeoEngineers, Inc. is proud to welcome Emily Dahl, attorney at law, as the firm's first associate general counsel. Ms. Dahl is an experienced commercial litigator who spent much of her career representing engineering design professionals. As in-house counsel, Ms. Dahl will be responsible for reviewing and supervising contracts, supporting risk management and insurance programs, managing...

TOP NEWS
Marquee Science Building Breaks Ground in Boston
Last month, contractors broke ground on FORUM, a state-of-the-art life science building at 60 Guest Street, Boston. Stan Sadkowski, Pat Malone, and Heidi Cashman are part of an integrated geotechnical, environmental and construction design team for the project, and they were all on hand for the groundbreaking ceremony on September 22. Global real estate investment...
Pushing Boundaries
Our experts are leaders in their fields. We design the literal foundations on which our society is built. We use performance-based engineering and advanced numerical modeling to predict how structures will behave before construction begins. We set the standard for trenchless pipeline design. And we leverage technology and software development to creatively solve problems. We're always looking ahead at the frontier of engineering and earth science—there's plenty of work to be done.
Connect with GeoEngineers