GROW YOUR CAREER WITH US
MEET US
WORK WITH US
Caring people.



Expertise requires more than just knowledge—it takes hands-
on experience. We keep our feet and our work firmly grounded,
working collaboratively to solve important challenges.
Quality work.
Join us.


Caring people.
Quality work.
We believe in growing ourselves and our unique,
employee-owned firm. Collaborate on meaningful
projects across the country.
Join us.
We see ourselves and our work as a complex whole.
We care deeply about our clients, colleagues,
communities and the projects we work on together.
We believe in growing ourselves and our unique,
employee-owned firm. Learn from us. Teach us.
Collaborate on meaningful projects across the country.
Expertise requires more than just knowledge—it takes hands-
on experience. We keep our feet and our work firmly grounded,
working collaboratively to solve important challenges.
We see ourselves and our work as a complex whole.
We care deeply about our clients, colleagues,
communities and the projects we work on together.



Caring People
Quality Work
Join Us
We're growing together.
See what we can do.
Get to know us.






MEET US
WORK WITH US
GROW YOUR CAREER WITH US
We're GeoEngineers, Earth Science and Engineering Experts
GeoEngineers Inc. is an employee-owned engineering and earth science consulting firm that cares about the important stuff. Our technical work is built on a foundation of community, caring for people and broad employee ownership. We can't wait to get to know you and discover what we can accomplish together.
Expertise
We've assembled a diverse team of more than 400 technical experts across the United States—and they're all here for you. By drawing from our deep bench of experienced professionals in engineering and earth science specialties, we can bring together the perfect team for your project. Together we can build your dream team.

FEATURED PEOPLE
Senior Geotechnical Engineer | Employee since 2015
I think one of my greatest strengths is my commitment to my clients. I manage projects from start to finish, including development of proposals and field-investigation programs.
Jennifer came to GeoEngineers to contribute her engineering and project-management expertise to the firm's coastal restoration and pipeline projects. As a project manager, Jennifer oversees all aspects of projects—from testing programs to reporting results to clients.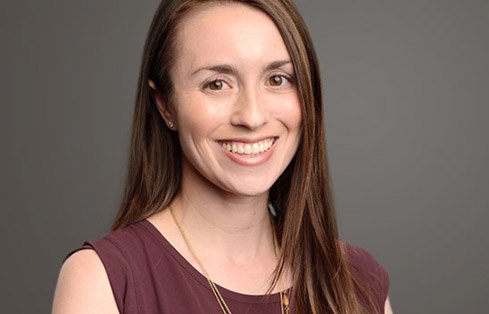 FEATURED PEOPLE
Rashi Modi
Staff Hydrogeologist | Employee since 2023
Good is the enemy of great. I work each day with this in mind.
As a hydrogeologist, Rashi specializes in all things groundwater. From water resource projects like developing drinking water wells to dewatering plans for construction—Rashi does it all. Although Rashi initially trained as an engineer, she became interested in groundwater early on during her first job at a consulting firm. She encountered overflowing wastewater while working at an...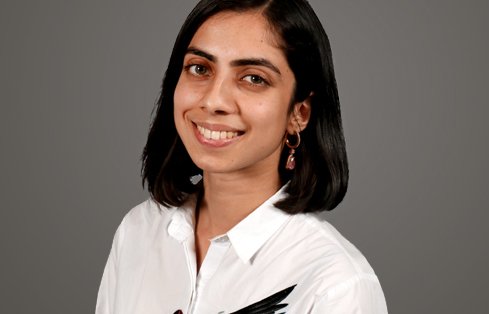 FEATURED PEOPLE
Senior Geotechnical Engineer | Employee since 2012
I'm an engineer at heart. I aspire to bring designs to life and contribute to stronger and more resilient communities through geotechnical engineering.
Hamilton is one of our leading in-house experts in earthquake engineering and performance-based design. He works with our clients and partners to protect high-rise buildings and critical infrastructure like hospitals and energy and transportation lifelines from earthquakes.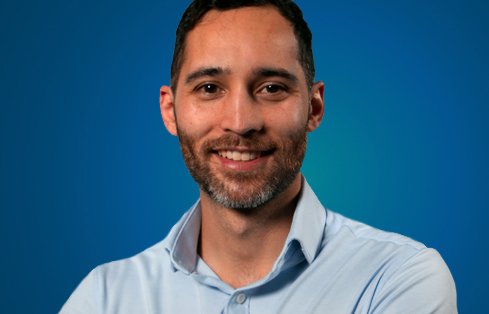 FEATURED PEOPLE
Courtney Stoker
Staff Environmental Scientist | Employee since 2021
As a biologist, I get to explore my passion for finding ways our human systems and ecological systems can coexist and work together for the benefit of all beings.
Courtney is a biologist specializing in wetland and stream environments. They collect field data, analyze ecosystems, and then work with our natural resources team to guide our clients through applicable environmental regulations and help protect the world we share. "I've always been very passionate about the preservation and restoration of our natural ecosystems," Courtney says, "and...

FEATURED PEOPLE
Associate General Counsel | Employee since 2022
Everyone is doing their best.
As GeoEngineers' in-house attorney, Emily has a lot on her plate. She is responsible for reviewing and supervising contracts, supporting risk management and insurance programs, managing potential claims and lawsuits, and providing strategic legal advice to leadership. Business always comes with risks, and professional consulting can be especially hazardous. We depend on Emily's years of...

FEATURED PEOPLE
Pipeline Discipline Leader, Principal Geotechnical Engineer | Employee since 2008
The intersection of the built environment and natural, geologic processes has always intrigued me. GeoEngineers has been a great platform for me to find support, and support others, as we work to solve these very important and challenging questions on our clients' behalf.
As the national discipline leader of GeoEngineers' pipeline work, Jon focuses on staff development and business practices along with managing consulting projects for his clients.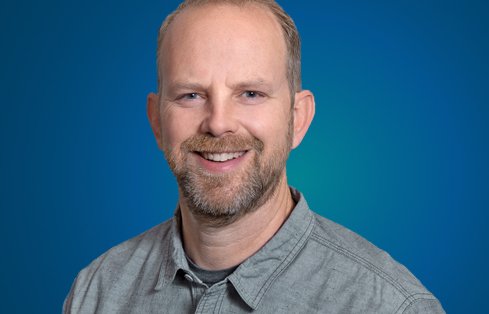 FEATURED PEOPLE
Stephanie Pride
Senior Graphic Designer | Employee since 2013
I'm interested in exploring the relationship between art and science.
As a graphic designer, Stephanie works with both marketing and technical staff to develop visual assets for print and Web use. She uses her creativity and visual flair to support marketing campaigns, brand initiatives, and other company-wide communications.
GeoEngineers in Action

FEATURED PROJECT
Historic Columbia River Highway Trail
The Historic Columbia River Highway was one of the country's first purposefully built scenic routes. Samuel Hill, a leading advocate for transportation in the Pacific Northwest in the early part of the 20th Century, imagined a road bringing the era's Model T drivers to the natural beauty of Oregon's Columbia River Gorge. In 1922 the...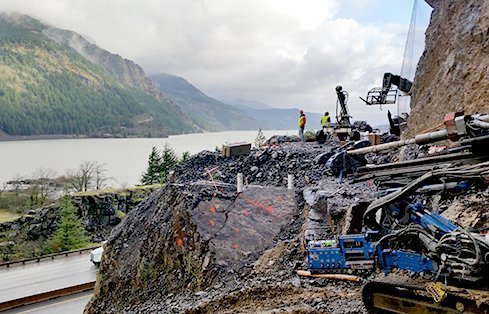 FEATURED PROJECT
Coffee Creek Fish Barrier Removal
A small culvert beneath U.S. Route 101 near Shelton, Washington was obstructing flow and blocking critical fish species from accessing more than 13 miles of upstream spawning habitat in Coffee Creek. The Washington State Department of Transportation (WSDOT) hired GeoEngineers and partner firms to design and build a new culvert and sustainable stream alignment that...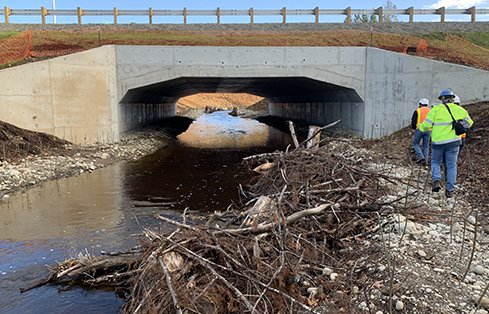 FEATURED PROJECT
SH-3 Goosehaven Road Widening
SH-3 is a heavily trafficked two-lane highway and the main artery between St. Maries and I-90 in northern Idaho. This narrow section of road had no shoulders and many steep slopes down to the adjacent St. Joe River. To improve safety and increase transportation capacity, the Idaho Transportation Department (ITD) set out to widen SH-3...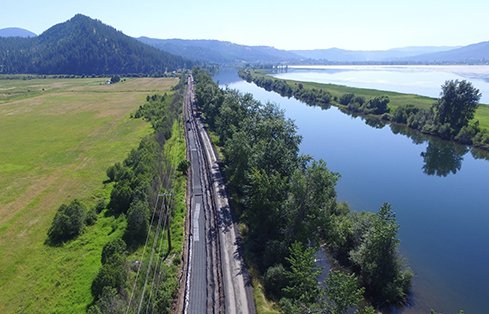 FEATURED PROJECT
Hugh K. Leatherman Sr. Terminal Containment Wall Remediation
After more than 20 years of planning and preparation, the South Carolina Ports Authority (SCPA) completed a new state-of-the-art shipping terminal near Charleston Harbor. The Hugh K. Leatherman Sr. Terminal significantly expanded South Carolina Ports' capacity with three massive ship berths, a 47-acre container yard and five 169-foot cargo cranes—among the tallest on the East...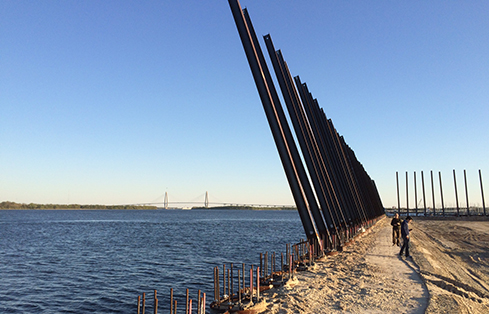 FEATURED PROJECT
Summit Excavation Support
The Seattle Convention Center is a major economic stimulus for Seattle, Washington, drawing as many as 400,000 people to town each year for conferences and events. In 2008, the convention center's owners embarked on an ambitious $2 billion expansion to double the facility's available space and better meet the needs of the rapidly growing city. GeoEngineers...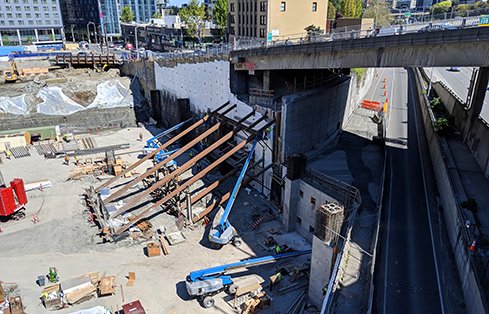 FEATURED PROJECT
Wings Over Washington Pier 57 Development
Pier 57 is at the core of Seattle's historic Puget Sound waterfront. It's home to the Seattle Great Wheel, restaurants, tourist attractions, and now a state state-of-the-art flying theater that simulates the feeling of soaring with a bald eagle over the Washington State landscape. The multisensory experience is part of Miner's Landing. It includes a...

FEATURED PROJECT
Newport Way Culvert and Roadway Improvements
The City of Issaquah, Washington, needed to improve Newport Way, a heavily trafficked two-lane road in the greater Seattle metro area, to better serve the community. The Newport Way Improvements Project would widen the road, add pedestrian and cycling features and replace three culverts along a 1.1-mile stretch of asphalt. An interdisciplinary GeoEngineers team provided...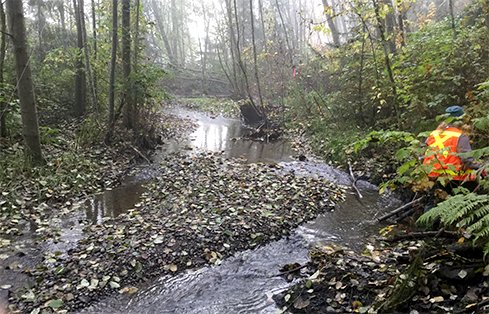 FEATURED PROJECT
Port of Alaska Modernization
The Port of Alaska is the largest and most important commercial port in the state. Already outdated and deteriorating, the facility suffered significant structural damage during a 7.1 magnitude earthquake in 2018. The port needed new, more resilient, marine infrastructure. The ambitious Port of Alaska Modernization Program (PAMP) set out to give it a generational...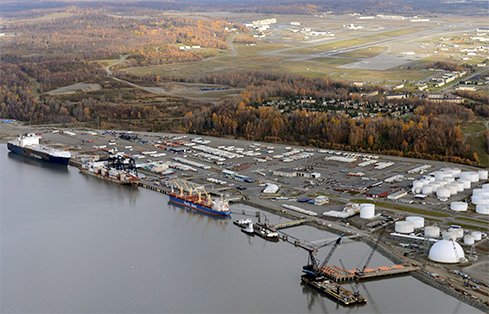 TOP NEWS
Free Hydraulic Fracture Webinar on September 27
Pipeline Webinar Episode 9: Everything Old is New Again Advancements in Hydraulic Fracture Analysis for HDD Applications with Dr. Ian Moore Join us in a discussion on how cavity expansion theory originally developed in the 1960s sheds light on which models/equations should be used to estimate the maximum allowable annular drilling fluid pressures before hydrofracture or blowout...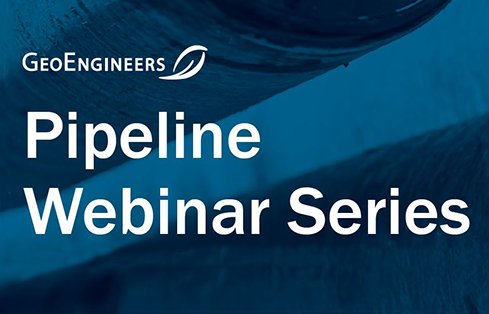 TOP NEWS
ASDSO Dam Safety Conference 2023
We hope you can join us at the Association of State Dam Safety Officials' (ASDSO) national dam safety conference from September 17-21 in Palm Springs, California. Our dam services team helps clients all over the country manage risks and maintain their critical infrastructure safely. They specialize in integrated services for hydropower projects, including geotechnical engineering,...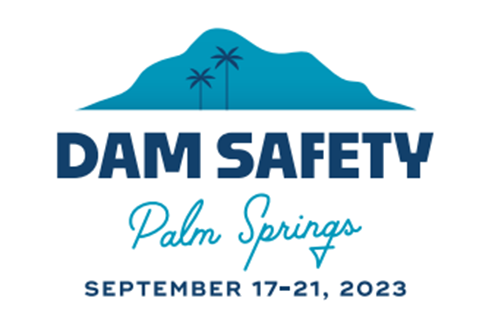 TOP NEWS
Northeastern University Student Club Showcase
Geotechnical Engineer Mark Ruberti and Staff Geotechnical Engineer Farhad Ali are heading to Northeastern University on September 19 to meet with leaders from the university's engineering clubs. It's a chance for employers and student groups to discuss opportunities for collaboration over the coming school year. We hope to see you there! When: September 19 | 6...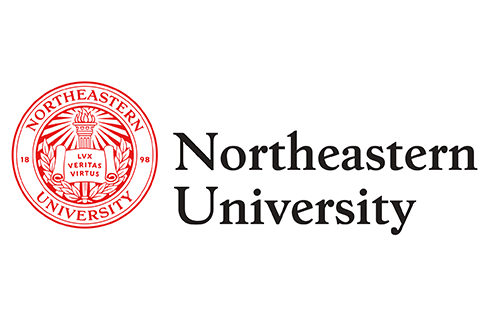 TOP NEWS
BYU Civil & Construction Career Fair
Geotechnical Engineer Stuart Thielmann and Recruiter Abbie Fiano will be at the Brigham Young University Civil & Construction Career Fair on September 20 to meet with students. Stop by and learn about GeoEngineers' internship program, careers in professional consulting, and the work we do across the country. Head to the BYU website to RSVP and...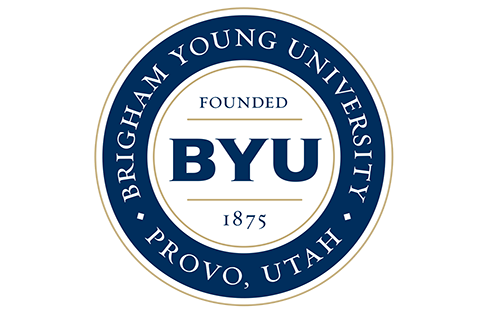 TOP NEWS
Meet Us at the LSU Engineering Network Reception
GeoEngineers has had a long and successful relationship with Louisiana State University, and we're going to be on campus again in September! LSU's annual Engineering Networking Reception is on September 13, and GeoEngineers will be there to discuss job and internship opportunities. The reception brings students together with employers from across the country to network and this year that...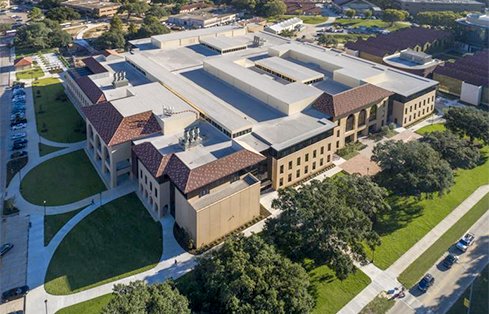 TOP NEWS
Lecture and Student Outreach at UT Austin
Staff Geotechnical Engineer Kirsten Hooper is visiting with students and giving a technical talk at the University of Texas at Austin on September 8. The lecture, organized by the UT Austin Geo-Institute Student Chapter, will give students a practical look at GeoEngineers' work on the I-405 and NE 132nd St. Interchange project for the Washington...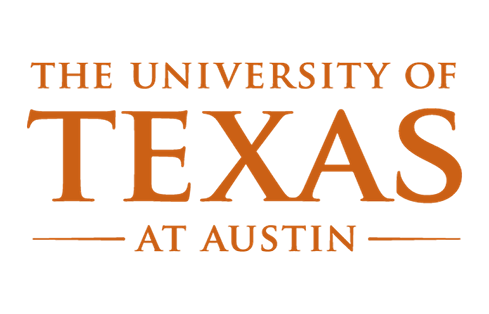 TOP NEWS
EERI Webinar: Tools for Regional Scale Risk Assessments in the San Francisco Bay Area
Dr. Melanie Walling, PE, is participating in an upcoming webinar (August 30) on assessing seismic risks in the San Francisco Bay Area. The webinar, organized by the Earthquake Engineering Research Institute's (EERI's) Younger Members Committee, will give an overview of new regional risk assessment tools being developed by Pacific Gas & Electric. Visit EERI's website...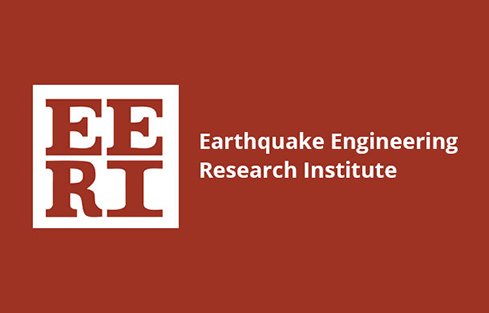 TOP NEWS
GeoEngineers mourns loss of Braydan DuRee, PE
It is with great sadness that GeoEngineers marks the loss of our friend and colleague, Principal Geotechnical Engineer, Braydan DuRee, PE. Braydan lost his life during a climbing accident in Grand Teton National Park on Thursday, July 20. Those who had the benefit of meeting or working with Braydan know that he did everything in his...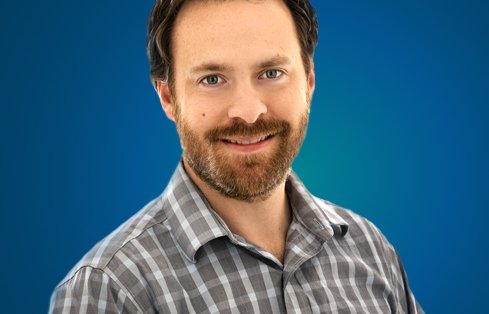 Pushing Boundaries
Our experts are leaders in their fields. We design the literal foundations on which our society is built. We use performance-based engineering and advanced numerical modeling to predict how structures will behave before construction begins. We set the standard for trenchless pipeline design. And we leverage technology and software development to creatively solve problems. We're always looking ahead at the frontier of engineering and earth science—there's plenty of work to be done.
Connect with GeoEngineers