CAREERS
We're built on relationships and powered by you.
Careers
Join our team, and let's grow together.
We're dedicated to cultivating our most important resource—you. Take on new challenges and work side-by-side with people devoted to each other, our clients and improving the world we share.
We're Professionals, Motivated by Principles
Real People. Real Expertise.

FEATURED PEOPLE
Denise Wallace
Senior Marketing Specialist
I thrive from the energy of connecting with people, understanding their needs, and building and sustaining relationships whether through strategic partnerships, networking events, or community outreach.
Denise is one of our marketing and business development leads, focusing on our work in the Southern United States. She works with our technical staff to create and coordinate competitive proposals and statements of qualification, plans networking events and analyzes local markets.

FEATURED PEOPLE
Staff Geotechnical Engineer
Urso brings a wealth of practical and academic experience to his trenchless engineering work. Trenchless technology describes any method of installing underground pipeline without digging a conventional surface trench. Urso and his colleagues perform geotechnical explorations to characterize the soil, design installation plans, and analyze mechanical stresses and other hazards to the underground pipeline during...

FEATURED PEOPLE
Principal Environmental Engineer
My work has always been driven by a desire to improve the world around us. In every position I've held, I've been thankful for the opportunity to work with talented colleagues who share that passion.
As a technical professional at GeoEngineers for more than 25 years, Dana has extensive experience. Her early work focused on environmental remediation for oil companies, and broadened to include work for clients that require a variety of environmental and geotechnical services.

FEATURED PEOPLE
COO, Principal Geotechnical Engineer
I appreciate that GeoEngineers is a small enough firm that it is easy to get to know colleagues throughout the organization, but large enough to include professionals with a variety of talents and expertise to collaborate for creative problem solving.
Lindsay has worked on and managed a variety of high-profile and technically challenging geotechnical projects, including construction work in the downtown Seattle development market.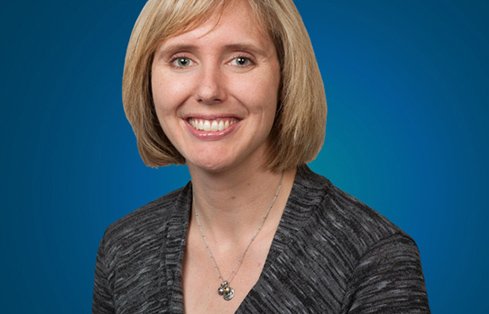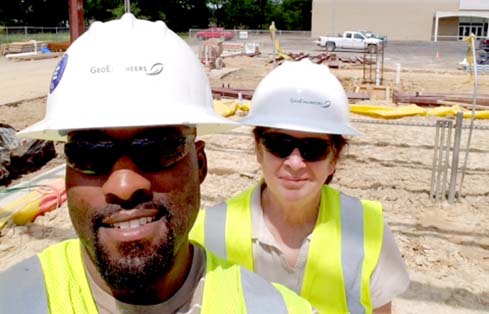 Why Geo?
We're a little bit different. Our employees are our owners. Our values aren't just in a corporate manual, they're worn on our sleeves. We celebrate brave experiments more than easy successes. Projects matter, but people will always matter more. We do good work, and we do it the right way. We need passionate people who share our goals for our company, for our clients and for the world. We need you.
Learn With Us
Gain real skills and experience in our summer internship program—and get paid for it! Our on-the-job training and mentorship will build on your classroom experience and give you the tools you'll need to launch a successful career.

FORMER INTERN
Staff Geotechnical Engineer
GeoEngineers really made the effort to mentor me and teach me everything that I now know. They didn't just assign me one or two tasks to do for the duration of my internship like I've experienced in the past. They gave me a lot of responsibility and it felt like a job, not just a simple internship.
Alicia started her GeoEngineers journey as an intern and worked her way into a full-time position. Today, Alicia assists senior-level engineers in the Baton Rouge office with the analysis and design of geotechnical projects, and she's excited to see where she can take her career from here!

FORMER INTERN
Staff Geotechnical Engineer
GeoEngineers made a real effort to give me experience in a wide variety of field work and technical analysis. From observing earthwork, pile driving, drilling and shoring—I got to see all of the things I had been learning about in school. This really helped me understand the application of all the theory I had been studying. It was a great learning experience.
Brett launched his career at GeoEngineers by starting as an intern while he was still in school. The internship gave him the confidence to hit the ground running when he was hired as a full-time employee—and he's kept the momentum going ever since! Because Brett already understood the daily work of a geotechnical engineer he was given more responsibility, and more interesting projects, quickly.
Connect with GeoEngineers