Company
We're GeoEngineers
GeoEngineers, Inc. is an employee-owned company, established in 1980, that uses earth science and engineering to improve our communities and protect our world. From underground pipeline installation to habitat repair, wherever human development intersects with the environment, we'll be there.
At GeoEngineers, people come first. Our foundational principles of integrity, client service, and quality work have propelled GeoEngineers' growth from a small consulting partnership to a multidisciplinary team of more than 300 people in 15 offices nationwide. Explore our projects to see examples of what our team can do.
Our Core Values
Our commitment to putting people first—both our clients and each other—is demonstrated by three core values: empathy, mastery and grit. We strive to practice empathy. By seeking to understand our clients we can anticipate their needs, advocate on their behalf, and genuinely appreciate what we can accomplish together. An empathetic approach paves the way toward mastery of ourselves and our profession, and we push ourselves to grow and improve each step of the way. And when things get tough, we recognize the need for grit—the courage, passion and tenacity to achieve our clients' goals and our own, no matter what. With these principles animating us, we can give our clients an unparalleled experience and guide them toward success.
Safety

Working safely is our highest priority
Adherence to safety plans and company policies are an essential part of what we do. We've steadily increased the number of near misses reported each of the last three years, so we are recognizing and reporting close calls so we can learn from them. We have also developed specific mitigation measures to increase accountability. Some of these have included conducting joint field audits with our insurance carrier; auditing of JHAs and HASPs, implementing behavior-based loss prevention safety practices, and promoting safety at every level and in every position. By striving to be mindful of ourselves and our environment, we look to minimize risks and protect each other. We protect ourselves each day with proper personal protective equipment and standardized safety procedures, including:
Task Safety Assessments
Near-miss reporting
Job Hazard Analyses (JHAs)
Health and Safety Plans (HASPs)
Safety tailgate sessions
Safety moments to start every meeting
Client Service
Earning your trust, one project at a time
Our founders believed that client service made the difference between a good company and a great one. Every day since then, we've endeavored to treat our clients as we would want to be treated.
Practicing empathy helps us put ourselves in our clients' shoes so we can understand and anticipate their unique challenges and needs. Our integrated approach to projects means we can hand craft a team of experts for every client, collaborate with other companies and contractors to communicate effectively, and advocate for the best solutions that will get the job done. The heart of our business is sound, evidence-backed advice. With GeoEngineers on the team, our clients become empowered to make better, quicker decisions, and plan for the future with confidence.
We want our clients to experience the same feelings of excitement, appreciation and collaboration that we promote among our staff. Most of all, we want to earn their trust—your trust. We want to transcend the simple delivery of reports and engineering recommendations to become trusted advisors, and essential partners. We don't want our clients to simply be satisfied with our work, we want to delight them.
Technical Excellence

Committed to delivering quality and value
At GeoEngineers, we're driven by our core value of mastery. This goal pushes us toward technical excellence in every aspect of our daily work. "Good enough" isn't good enough, so we find a better way to deliver the results our clients want.
Lots of consulting firms can provide similar services, but we strive for more. We use tools like peer reviews, honest feedback from clients and employees, and ongoing professional development to hone our technical processes and work.
Our interdisciplinary team of earth scientists, engineers and technology experts collaborate to provide creative solutions for our clients. By leveraging our unique combination of skills we can combine fields such as earth science, GIS mapping, data analytics and software development to solve complicated problems, improve efficiency and provide added value to our clients.
Sustainability

Meeting the needs of the present—and future
We believe in sustainability, and strive to balance the needs of the present with long-term planning for the future. Conserving resources, both natural and artificial, is crucial to our work. By thinking about the big picture, we look for ways to synthesize environmental and human priorities so that our clients' resources are invested wisely for the future, and the natural resources we share are protected.
A sustainable approach can help reduce lifecycle costs and provide long-term benefits to our clients, communities and world. Here are just a few examples of how GeoEngineers is working toward a sustainable future in our projects.
Designed new marshes and shoreline protection features along the Louisiana Gulf Coast
Helped a consortium of utility companies, university scientists and a state agency determine where to site a geologic carbon sequestration facility
Worked with a city municipality to maximize stormwater storage and infiltration using a natural aquifer
Rejuvenated a contaminated industrial site to enable a new, sustainable commercial development
Designed an in-stream irrigation diversion that benefits both people and fish
Helped design the first Living Building in Washington state
Community
Supporting communities at home and around the world
At GeoEngineers, we use our scientific and technical skills to restore and preserve natural environments and to design the infrastructure that people need. We also contribute our time and money to enhance and support communities near our homes and across the globe.
A Volunteer Culture
In each of our 13 offices, our employees give to the causes and organizations that capture their interest and passions, contributing countless volunteer hours and financial support each year. Although the community involvement in each office varies, some common themes emerge.
Our staff:
Take leading roles in scientific and professional organizations that focus on strengthening communities
Teach and serve in schools, colleges and technical programs to help students meet educational goals
Support community organizations that are part of the social safety net
Aid disaster relief and community-development efforts around the world
Work to preserve wilderness areas and other scenic places
Philanthropy
GeoEngineers' corporate-giving campaigns underscore the professional, community, education and conservation causes that matter most to our staff:
United Way — GeoEngineers sponsors United Way annual workplace giving campaigns and matches a portion of staff contributions to the many community organizations that rely on this essential funding. Through United Way, our staff supports dozens of groups and causes.
College Scholarships — Each year GeoEngineers funds scholarships for aspiring engineers and scientists studying at universities near our offices, nationwide.
Mountains to Sound Greenway Trust — GeoEngineers contributes volunteers, funding and pro-bono services to the Greenway Trust, which is working to ensure a sustained landscape for the 23 Greenway cities that stretch from Central Washington, over the Cascade Mountains and into Seattle, home of GeoEngineers' headquarters.
Inclusive Contracting
Creating opportunities for collaboration and engagement
At GeoEngineers, we believe diversity fosters innovation. By diversifying our experience and perspectives through the inclusion of certified businesses, we are better equipped to serve our clients. Our inclusive contracting program works to identify partnership opportunities with small, disadvantaged, veteran-owned woman-owned and minority-owned businesses on our projects and hiring them for corporate services.
Learn more about our contracting opportunities and our Inclusive Contracting Program.
We're looking forward to opportunities to work together!
Latest News and Blogs

TOP NEWS
GeoEngineers USA Opens Downtown Boston Office
GeoEngineers USA, an affiliate of GeoEngineers, Inc., has opened a new office near downtown Boston's North Station neighborhood to expand our services for development clients in the Greater Boston region. The new location will complement our nearby office in Framingham, where most of GeoEngineers' National Construction-Design Team is based. Recent hire and Principal Geotechnical Engineer Stan...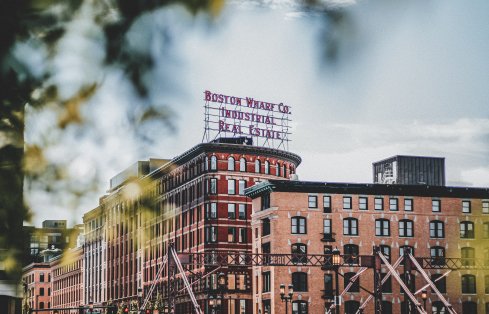 TOP NEWS
Digging into Dams: Celebrating National Dam Safety Awareness Day
GeoEngineers is passionate about using earth science and engineering expertise to help our clients find a balance between human needs and the earth's physical systems. Dams and hydropower are integral to so many of these things—managing natural resources, keeping the lights on, and moving goods and people. Our dam services team strives to help improve...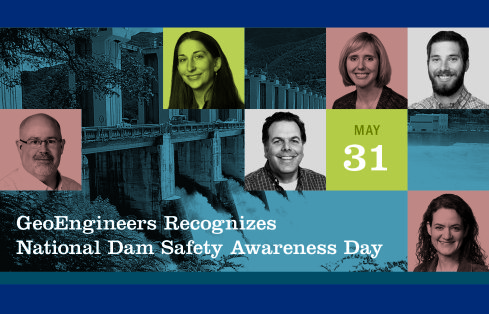 TOP NEWS
Fingers in the Dam: Managing Risk in a Crumbling Dam Network
The United States relies on a vast network of dams to power our homes, fill our tubs, and protect our communities from flooding. Many of these dams were built during the infrastructure boom of the '50s and '60s, or even earlier, and are now in desperate need of modernization or replacement. It's been estimated that...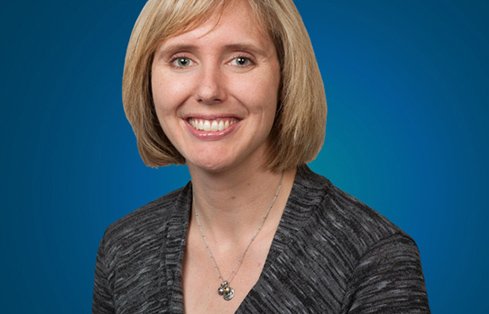 TOP NEWS
Remediation Specialist Denise Radaich, PE, Joins GeoEngineers' Baton Rouge Office
GeoEngineers, Inc. is pleased to welcome Denise Radaich, PE, to its Baton Rouge office. Ms. Radaich joined the firm's environmental team as an associate environmental engineer. Specializing in civil engineering design for solid and hazardous waste disposal as well as remediation planning and oversight, Ms. Radaich has managed large environmental clean-up actions in Louisiana, Mississippi and along the Gulf Coast over her 30-year career. "GeoEngineers has...

TOP NEWS
Stan Sadkowski, PE, Joins GeoEngineers USA in Boston
GeoEngineers USA, an affiliate of GeoEngineers, Inc., is pleased to welcome Stan Sadkowski, PE, to our national geotechnical design team as principal geotechnical engineer. Stan is an accomplished business leader with 17 years of experience in geotechnical and environmental engineering for urban and suburban development. Over the past ten years, he has been the geotechnical...

TOP NEWS
Scott Anderson, PE, Joins Kansas City Team
Last week, Scott Anderson, PE, began work as a principal geotechnical engineer in GeoEngineers' Kansas City, Missouri office. Scott has more than 26 years of experience focusing primarily on dams, levees, earth-retaining structures, and infrastructure like and bridges and electrical transmission or cellular towers. He specializes in numerical modeling and how to use these methods...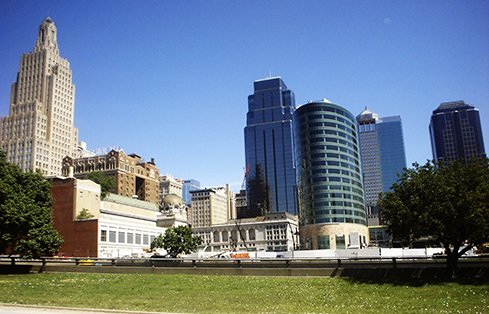 TOP NEWS
GeoEngineers Brings State-of-the-Art Geotechnical Capabilities to San Diego
GeoEngineers has opened a new office in San Diego, California to better serve clients in the region. The office will initially focus on geotechnical engineering, earthquake engineering, temporary construction and dam engineering. The San Diego team's experience is supported by a diverse team of more than 300 experienced earth scientists and engineers from across the...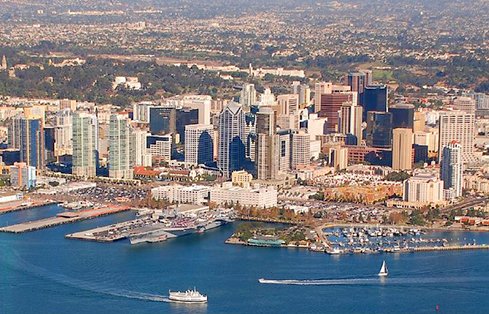 TOP NEWS
GeoEngineers Moves Up List of Top National Firms
Engineering News-Record (ENR) once again included GeoEngineers in its list of the top 500 design firms in the United States. The 2021 ranking places GeoEngineers at #225, up from #240 on the prior year's list, with $75 million in total billings during 2020. ENR's list includes a wide variety of firms that offer design services,...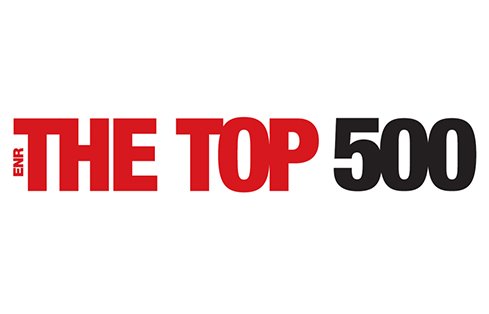 `
Active in Associations
GeoEngineers and our staff are active members of a number of professional associations. The list below is just a sample of our involvement.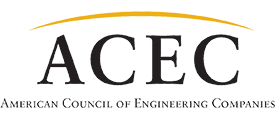 American Council of Engineering Companies

American Water Resources Association

Association of Environmental and Engineering Geologists

Association of State Dam Safety Officials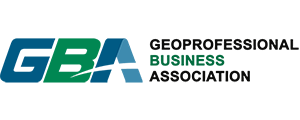 The Geoprofessional Business Association

ASTM International

Greenroads Foundation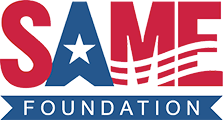 Society of American Military Engineers

Women in Transportation Society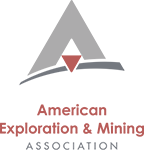 American Exploration & Mining Association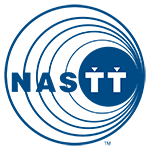 North American Society for Trenchless Technology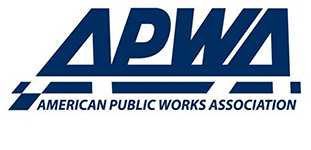 American Public Works Association