As we move further into autumn and large flocks of birds start migrating south for the winter, the risk for power outages increases. Birds and other wildlife are the third leading cause of power outages in the US, something electric utilities can't afford when temperatures dip.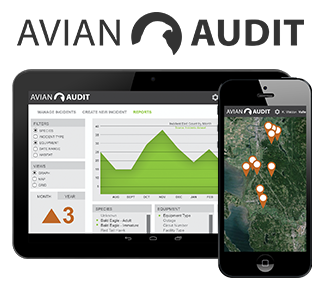 There was a compelling presentation recently about this topic at the Avian Power Line Interaction Committee (APLIC) conference in Cape May, NJ. The presenter said outages caused by birds and animals cost power utilities millions of dollars every year. These costs include lost revenue and resources for power restoration and equipment repairs, and a negative public perception.
The presentation also drove home that one of the best tools for preventing these outages is data collection, something we at GeoEngineers are trying to make easier for power utilities with our AvianAudit web application. By monitoring outages caused by birds and wildlife, utilities can identify and prioritize problem areas. The causes for outages from birds can be anything from an electrocution, collision, dropped prey, nests, streamers or the accumulation of excrement and contamination. By recording the cause and location of the outage, a utility can pinpoint the best preventative strategies.
If you would like a free demo to see how AvianAudit can help your utility monitor outages from birds and other wildlife, contact me via email or call 253-271-4152.