On Saturday April 22, I will be participating in the March for Science in Tacoma. I have been involved in Earth Day celebrations since 1993 when I helped plan our local event at Tacoma Community College. I feel blessed every day to work as a geologist in my hometown of Tacoma. It's where I grew up, where I took my first college earth science course from Tacoma mayor Jack Hyde and where I live and work. As someone who's passionate about my community, and about science, I feel a responsibility to integrate these two parts of my world. Functioning communities are built on good science, and good science relies on the support of functioning communities. Science is not about politics and/or the party rhetoric as I talked about in my earth day article last year. Science is about challenging assumptions and having dialogue with other scientists.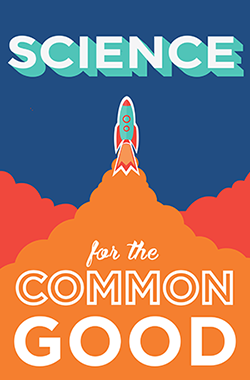 At GeoEngineers we find a better way to apply science, engineering and technology to care for our clients and improve our communities and world. To put it simply—as scientists, engineers and technologists, we systematically address problems using facts we obtain and test though the scientific method. Isn't that cool?! We're proud of what we do and who we are.
Through the scientific method, we challenge our assumptions, make sure we develop the best answers for our clients and deliver projects that make our communities better. This is a responsibility that goes beyond our clients and our daily business. Broadly speaking, the methods of science are how we better ourselves and our communities.
One way for us to fulfill this responsibility is for us to be involved in organizations that promote our respective professional fields. I believe it is a professional duty for scientists and engineers to be involved in these organizations. I have personally supported the American Association for the Advancement of Science (AAAS), and this year GeoEngineers will be matching my donation. The AAAS has a mission to advance science, engineering, and innovation throughout the world for the benefit of all people through the following goals:
Enhance communication among scientists, engineers, and the public;
Promote and defend the integrity of science and its use;
Strengthen support for the science and technology enterprise;
Provide a voice for science on societal issues;
Promote the responsible use of science in public policy;
Strengthen and diversify the science and technology workforce;
Foster education in science and technology for everyone;
Increase public engagement with science and technology; and
Advance international cooperation in science.
By becoming personally involved in organizations like AAAS we can help our communities understand the important role that science plays in each of our lives. Often, it seems that science communication is packaged in a top-down way. No matter how valuable science is, talking down to people will get us nowhere. Instead, lets motivate our communities to become passionate about science by demonstrating not the facts of science, but the value. If we can do this we'll see the conversation flip, and science can become a tool at the grassroots level in our communities.
So become involved, be active and use your voice—be part of a committee or run for a board. This Earth Day, stand up for science and make sure you are a member of a professional organization that represents the mission of GeoEngineers. It is our professional, and social, responsibility.