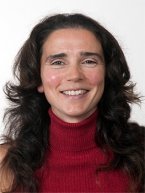 Environmental scientist Fiona McNair, MS, PWS presented a paper at East or West, Water Defines Us All, the 2012 Society of Wetland Scientists (SWS) Pacific Northwest Chapter conference, in Boise, Idaho on September 20th. SWS is a non-profit organization that promotes wetland science and the exchange of wetland-related information.
In Fiona's presentation, "Determining Wetland Mitigation Needs: A Comparison of Washington Department of Ecology's Credit-Debit Method with the Mitigation Ratio Method," she discussed the Washington State Department of Ecology's new Credit/Debit Method, an instrument for calculating and comparing the functions and values lost when wetlands are affected and the benefits of proposed mitigation.
Fiona, who works in GeoEngineers' Bellingham office, described how she and a GeoEngineers team used the Credit/Debit Method to calculate credits and debits for four affected wetland and associated wetland mitigation projects in Washington State that were designed using the old ratio method. They compared the results of the ratio method with the new Credit/Debit Method to see whether the acreage of mitigation required would be different and whether the new method encouraged use of alternative methods to improve functions, rather than focus purely on area. After her talk, Fiona commented, "The audience received the presentation well, with several folks coming up to talk to me after about their experience in applying the method."
GeoEngineers was also represented at the SWS conference by Wayne Wright, PWS; Lisa Berntsen, PWS and Jason Poulsen, PWS and senior marketing specialist April Smith. The three-day conference featured poster sessions, exhibitor booths, a silent auction, chapter business meetings, social functions, field trips and workshops.