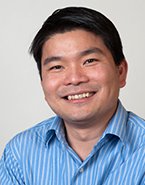 GeoEngineers Principal Geotechnical Engineer King Chin, PE will give a presenation titled "Seismic Design of Foundation in Stratified Soft Clay and Liquefiable Soils" at the Practical Deep Foundation Design and Construction for Seismic and Lateral Loads Seminar on April 22, 2014, hosted by the Deep Foundations Institute at the DoubleTree by Hilton Seattle Airport, Seattle, WA.
The one-day seminar will focus on state of the practice in analysis, design, construction and testing of deep foundations subject to seismic and lateral loads. Industry leaders will overview the design approaches and challenges of seismic and lateral load design, address performance-based design for foundations in liquefiable and non-liquefiable soils, discuss practical soil-structure interaction solutions, and present case histories that highlight the use of conventional software packages and emphasize constructability issues for deep foundations subject to lateral and seismic loads.
Find out more about the seminar and register here.