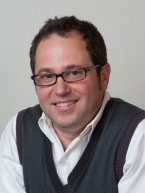 GeoEngineers' associate and environmental scientist Layne Alfonso was named NAIOP Washington Chapter's Member of the Year at its February luncheon. The award recognizes Layne for his many contributions to the NAIOP's South Sound committee during 2011.
Layne founded the South Sound committee in 2004. He has served in leadership positions on the committee since its founding and is its current co-chair. Under Layne's guidance, the committee sponsors 10 to 12 events a year in Tacoma and Thurston County, including educational breakfasts, networking events and an annual economic forecast event that has drawn as many as 240 attendees.
The Washington State NAIOP Chapter is a trade association for developers, owners and investors in the industrial, office and related commercial real estate industries. The organization provides its 700 members opportunities for professional development, philanthropy, networking and business improvement. Through their well-known lobbying efforts, NAIOP and its members have successfully influenced proposed legislation affecting the commercial real estate industry.
In accepting the award, Layne said, "This is really an award that recognizes the efforts of our entire committee. I'm lucky to be working with the many other outstanding individuals who make our events successful. Additionally the NAIOP organization and Board have been incredibly supportive of our efforts and provide the support our committee needs to succeed."