Congratulations to Associate Environmental Engineer Phil Welker on receiving the title of Fellow by the Society of American Military Engineers (SAME) on September 16. The SAME Academy of Fellows (AOF) recognizes association members who have given outstanding service to the society, military engineering, and the A/E/C industry as a whole. SAME has given the title of Fellow to select members since 1972, and today there are more than 800 members of the Academy of Fellows.
"I attended my first SAME meeting in 1995, when I was employed by the Air Force," Welker says. "I was impressed that there was this professional engineering organization that was focused on service, namely on striving to improve the communities where I live."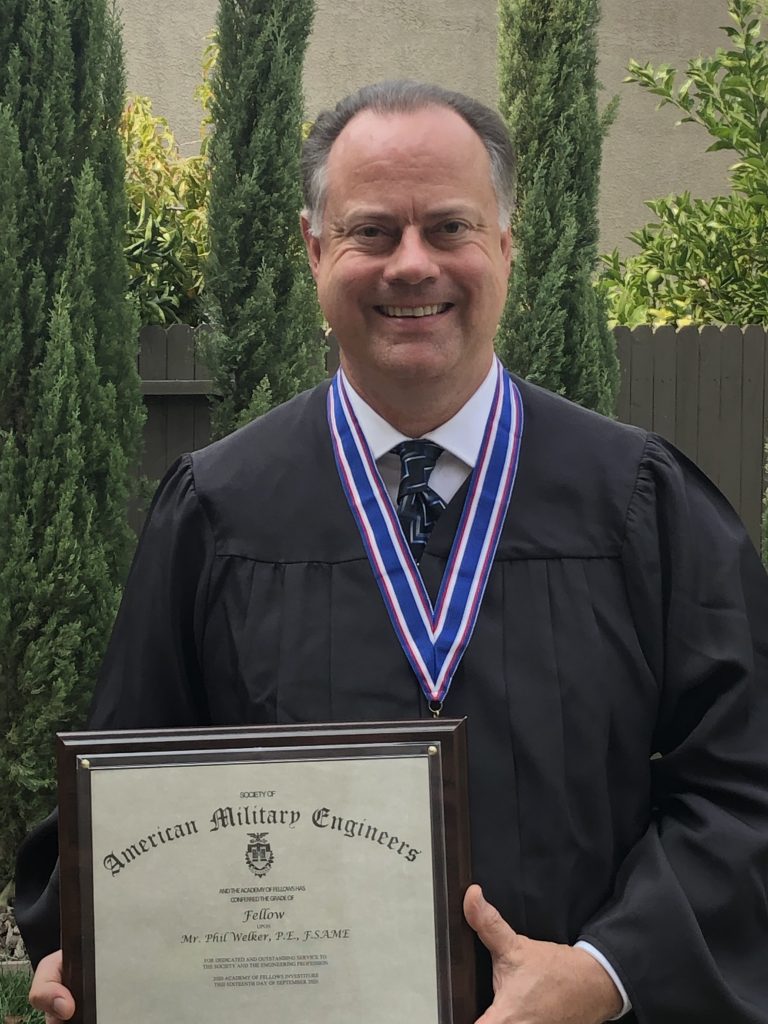 In the 2000s, the mission of SAME shifted toward an emphasis on the United States' declining infrastructure, and the urgent need for more qualified scientists and engineers to do something about it. Welker recognized the importance of helping a next generation of engineers and has been an active and passionate member of the society ever since. For almost two years, Welker has served as the president of the SAME Sacramento Post, a role that gives him the chance to mentor local members and support the society's professional goals.
"I've found that working with young professionals in the military and college students looking to enter the engineering profession to be an incredibly rewarding and humbling experience," Welker says. "It's something I plan on continuing throughout my career."
The society had planned to celebrate its 100th anniversary in Washington DC this year, but SAME settled for an online celebration instead due to COVID-19 health concerns.