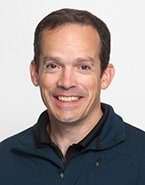 GeoEngineers is pleased to announce that Tim Hanrahan, PhD, has joined the company as a Senior Geomorphologist. Based in Richland, Washington, Tim will provide a broad range of natural resource services throughout the Pacific Northwest, strengthening connections between eastern Washington clients and GeoEngineers staff across the country.
Tim joins GeoEngineers from Pacific Northwest National Laboratory. He brings more than 18 years of research experience restoring river processes, assessing and modeling aquatic habitat and designing structures that enhance natural channels and floodplains. Tim's expertise also includes modeling sediment transport and environmental impacts of hydropower operations. His expertise stems from his projects with the US Army Corps of Engineers, the US Department of Energy, Bonneville Power Administration, Idaho Power Company and the Confederated Tribes of the Colville Indian Reservation.
Tim holds a doctorate degree in environmental science with an emphasis on fluvial hydraulics from Washington State University, where he also received his master of science degree. He is an active member of the American Geophysical Union and the American Fisheries Society, and has researched and composed publications on aquatic habitat on small to large river systems. He also is an adjunct faculty member in the School of Earth and Environmental Sciences at Washington State University.
"I'm genuinely excited to be a part of the GeoEngineers natural resources team," said Hanrahan. "I am looking forward to helping GeoEngineers advance their practice of river engineering and management services."
Natural Resources and Planning Group Lead, Jason Scott, CFP, commented, "We are excited to add Tim's in-depth river expertise to our team of natural resource practitioners. His experience combined with our experts enhances our ability to provide ecological services throughout the nation."