A group of six talented water resource professionals is joining GeoEngineers, adding robust groundwater and water rights experience to our accomplished water resource group. To best serve our clients and leverage the group's regional experience, GeoEngineers is also establishing a new office in Kennewick, Washington.
GeoEngineers has long provided groundwater and water rights services to our clients. With the addition of these six individuals, we are expanding capabilities and geographic reach. Together, the new additions boast nearly 100 years of experience in hydrogeology, managed aquifer recharge (MAR), water rights and water supply development. We're proud to add Kevin Lindsey, Molly Reid, Nancy Aldrich, Laura Hanna, Jon Travis and Alicia Candelaria to our GeoEngineers team.
Many water managers face the question of how to expand water supplies for multiple uses. Understanding hydrogeology, water rights, ASR potential and groundwater-surface interaction mechanisms are paramount to meeting those needs. Paired with our experienced Water Team, GeoEngineers is now even more able to support our clients on these complex projects. The new team has a deep understanding of Washington and Oregon hydrogeology, practical experience navigating the water rights process, and experience helping users develop and maintain water supplies.
Meet Our Newest Team Members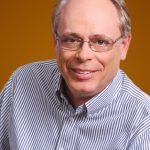 Dr. Kevin Lindsey (PhD, LHG) has primarily focused on groundwater evaluation and control for municipalities and agricultural uses. Most of Dr. Lindsey's career has been spent analyzing groundwater in the watersheds of the Pacific Northwest, especially the Columbia Basin, where he's managed a number of groundwater supply studies. His deep understanding of geology and hydrogeology includes hydrogeologic characterization, ASR and aquifer recharge, monitoring of sediment and basalt aquifers, and well logging for geotechnical, vadose zone, and groundwater wells.
Molly Reid joins GeoEngineers as a senior water rights planner. Ms. Reid specializes in water rights and resource issues and understands the interrelated policies and permits governing water rights. She can guide a project from start to finish—through applications, permitting, transferring, and certification. Water rights work is complex, and Ms. Reid has experience handling all aspects of these water resource projects, including well evaluation and testing, groundwater characterization and well field development planning, groundwater monitoring and annual reporting, and agricultural change operations such as habitat expansion.
Nancy Aldrich is coming aboard as a senior municipal analyst for GeoEngineers. Much of Ms. Aldrich's career has been spent working for the City of Richland and the City of Pasco. This experience combined with her technical skills in stormwater management/policy and water rights makes her an ideal addition to public works and municipal projects focused on water rights, stormwater management and SEPA development.
Jon Travis (RG, CWRE), hydrogeologist, has spent the past 12 years of his career focused on assessing groundwater quality, quantity and supply in Eastern Washington and Oregon. Extensive local project experience has given Mr. Travis deep knowledge of the regional intricacies of Columbia River basalt geology and hydrogeology. Mr. Travis also has experience sampling soil and groundwater in environmentally hazardous sites and has overseen monitoring projects measuring the potential impact of pumping projects on groundwater and shallow aquifers. As a project manager and lead hydrogeologist, he's overseen the planning, drilling, testing and construction of wells from permitting and planning to construction.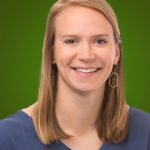 Laura Hanna (LG) is also joining GeoEngineers as a hydrogeologist in our Portland office. She specializes in hydrogeologic site characterization, ASR, field sampling, data analysis and environmental investigations. Ms. Hanna also understands the remedial investigation process as it applies to groundwater, sediment and soil projects and has performed investigations on federally-designated Superfund sites with heavy environmental contamination.
Alicia Candelaria is joining GeoEngineers as an environmental scientist. She has worked on many environmental clean-up projects across the country and brings a background in groundwater and vadose zone hydrology, fate and transport. Ms. Candelaria has consulted on groundwater modeling, pump test analysis, statistical analysis of data and vadose zone fate and transport modeling. Her expertise also extends to supporting water availability projects including production wells and overseeing installation and analyzing aquifer testing.
GeoEngineers is thrilled to add such a talented group of water resource professionals. If you have questions about how GeoEngineers may be able to help with a groundwater project, or just have general questions on technical issues, don't hesitate to contact one of the team. Download their contact information by clicking on their photos, or contact them directly through the contact link on each of their online bios. We look forward to many years of productive collaboration and innovation to come.