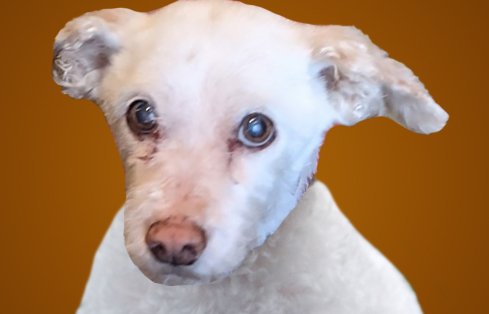 Addison Kalisch
Senior Advisor
I'm just happy to still be here. It's a treat.
Expertise
Growing up on the streets of Pueblo, Colorado, Addie dreamed of a better future. She found it with GeoEngineers employee Brian Kalisch. They worked together for a decade before moving to the Seattle area and eventually finding GeoEngineers. Addie's career has stretched nearly twenty years, and though mostly retired now she's always happy to consult—especially if she's consulting on food.   
"Addie loves chicken in any form, followed closely by cheese—which she doesn't realize she only gets because it hides her daily meds," Brian says. 
Addie specializes in food acquisition, and although she's perfected her craft over the years, she also emphasizes work/life balance. When she's not busy being underfoot in the kitchen, you might find Addie sleeping, napping in a sunny spot, dozing in her bed, enjoying an afternoon siesta, or falling asleep on someone's lap.