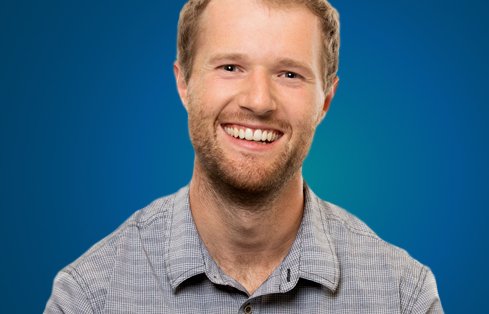 Alex Morton
PE
Staff Water Resources Engineer
Alex is a member of our water resources team, where he assesses and models hydrologic and hydraulic condition of riverine and natural systems to help us better understand how water will interact with built environment like bridges or culverts. We rely on analysis and designs from Alex and his colleagues to restore natural ecosystems and build sustainable new infrastructure without negatively impacting watersheds.
Growing up, Alex had a lot of exposure to his own local watersheds thanks to canoeing trips in the Boundary Waters of northern Minnesota and throughout Canada. Although already intrigued by the natural world, it was a high school history assignment that really sparked Alex's interest in an environmental career.
"In 10th grade, I wrote a history day paper comparing the efforts of the preservationists, led by John Muir; and the conservationists, led by Gifford Pinchot at the turn of the 20th century," Alex explains. "That process helped to solidify my interest in and love for our natural environment."
So far, Alex's career has focused on water and natural resource management. He's worked on river restoration projects, floodplain mitigation and wetland enhancement, and enjoys the creative challenge of finding constructible designs and practical solutions to the environmental problems we face.
"I love seeing the transition of a project site from final design through post-construction," Alex says. "Experiencing the immediate and long-term effects that removing an undersized culvert, laying back a floodplain levee, or adding additional aquatic habitat is extremely rewarding."
In his free time, Alex finds time to enjoy the natural resources he works to protect. You might find him heading into the backcountry for some hiking, backpacking, biking, or snowboarding. He's also an enthusiastic hockey fan and player and enjoys satisfying his culinary passion by cooking at home or trying new restaurants.
"North Creek Levee Crest Raising Project", presented by Debra Overbay and Gordon Denby at the Earthen Dams & Levees ASCE Geotechnical Spring Seminar, 2012