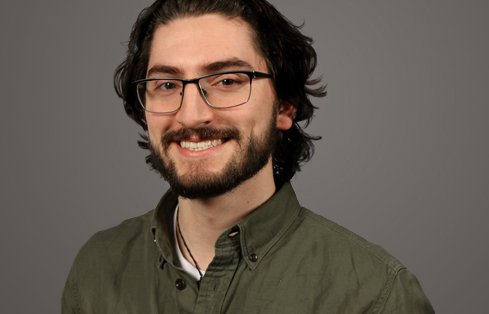 Alex Pederson
EIT
Staff River Engineer
I feel intrinsically connected to nature and want to design sustainable systems where the engineered and natural world intersect, for the mutual benefit of nature and people.
Alex is a water resource engineer on GeoEngineers' multi-faceted river engineering team. He specializes in modeling and design for stream restoration and fish passage projects, but also adds his diverse experience in soil science, ecology, and ecological engineering. It's a good thing, because many of the team's projects are complex—requiring experts in everything from structural and geotechnical engineering to fish biology and hydraulic modeling.
"I appreciate the diversity of the projects that GeoEngineers takes on and the opportunity to work in a multi-disciplinary team," Alex says. "We approach engineering problems using a combination of physical, biological, and technological solutions."
Alex's interest in river science was first piqued during a childhood backpacking trip in Oregon. He remembers camping next to an alpine stream and being surprised to find fish thriving in such a harsh environment.
"You only see what you know, and every time I trek through the wilderness, I am reminded about all the things I have yet to understand," Alex says. "Ever since then I have been fascinated with the geophysical and biological properties of our world."
This fascination with natural systems led Alex to pursue a career in ecology. After graduating from Oregon State University Alex began conducting research for the United States Department of Agriculture, focusing on conservation management practices in western Oregon, treatment methods for pathogenic fungi in soils, and remediation techniques for contaminated soils. Eventually, Alex moved into environmental consulting, where he performed biological and environmental impact assessments, developed wetland and stream restoration/mitigation plans, and gave regulatory compliance support to clients. In 2023, Alex joined GeoEngineers.
"Working in the natural resources/river engineering group gives me the opportunity to further understand and connect with our ecosystems," Alex says. "Any time spent outside is a good time and I appreciate the opportunity for a mixture of field work and office work to further my understanding of our waterways."
In his free time, you'll often find Alex outside enjoying the natural systems he helps to restore and protect. He's still an avid backpacker and enjoys mountaineering, climbing, and skiing.