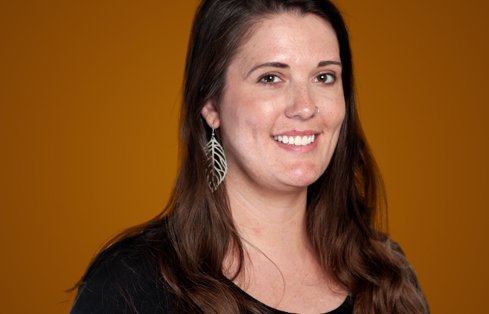 Amanda Larson
GIS Systems Analyst
With a background in environmental science and a passion for traveling, creating maps seemed like an obvious choice. Mapping and analyzing wetlands, streams, and land forms feeds my travel bug—between mapping and traveling, I never go hungry.
Expertise
Amanda is a master of maps and graphics. Along with the rest of our GIS professionals, she creates the technical assets that help us understand the physical space and layout of every one of our projects. Amanda takes geospatial data from surveys, field investigations and public databases and uses it to generate detailed visualizations of a site's topography and subsurface. Without efficient and precise GIS work, we'd be lost.
Although Amanda has been working in GIS for almost 8 years, it wasn't always a passion. Her love of the natural environment showed her the practical value of GIS—something that became clear while Amanda was doing environmental work on a remote island in the Pacific Ocean. Amanda spent 10 months studying the impact of an invasive species of ant on sea birds nesting on Johnston Atoll, and it was there that she first encountered GIS.
"I needed to use GIS as a tool to document the team's findings in the field and realized I enjoyed the mapping aspect even more than the field work," Amanda says.
After completing her environmental work, Amanda returned to school to get a GIS certificate from the University of Washington. Since then, Amanda used her GIS expertise to support environmental work in a variety of jobs before finally landing at GeoEngineers.
"I prefer to apply my GIS expertise in a way that helps to answer questions or solve problems related to protecting our natural environment for the species that live there," Amanda says.
Amanda adds a wealth of GIS experience to GeoEngineers—including 3D geospatial analyses and maps. 3D maps and models are a valuable way to present a project site to clients and can help them understand complex technical realities in a straightforward, visual format. As if she isn't busy enough, Amanda also works part-time as a teaching assistant at the University of Washington, where she helps students learn the ESRI software suit, a standard tool for GIS pros.
In whatever time is left in her busy schedule, Amanda makes travel a priority. She aims to take at least three trips each year to see new places and be exposed to fresh experiences. At home, Amanda enjoys spending time growing vegetables, playing with her dog and working out at the gym with friends.