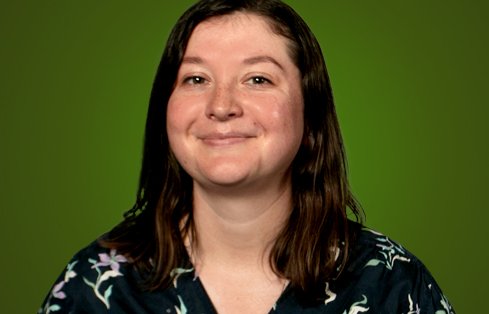 Amelia von Deak
EIT
Staff Geotechnical Engineer
I enjoy that we get to focus on both the micro and the macro of a project, with what you are building on is just as important as what you are building with.
Expertise
Practices
As a staff geotechnical engineer, Amelia understands that what you build on is just as important as what you build with. She helps us investigate, analyze and report on the subsurface conditions of a given site. The data generated by these geotechnical investigations is the foundation of most of our geotechnical recommendations.
"I love getting paid to go outside and play with soil," Amelia says. "The best way to understand how things are done is to go out and see them for yourself. You can only learn so much from field reports and isolated samples."
It was this unpredictability that first attracted Amelia to geotechnical engineering. Amelia discovered geotech while studying civil engineering at The Ohio State University, and it inspired her to follow up her 2019 bachelor's degree with a masters in geotechnical engineering from University of Texas at Austin in 2021.
"In geotechnical engineering you can plan but you never know what you actually have underground until you see it," Amelia says. "It just clicked and made sense to me in a way that the other areas of civil engineering did not."
Amelia spent a year honing her materials testing skills as a field technician for an engineering consulting firm in Ohio before going on to complete her masters in geotechnical engineering. After graduation, a recommendation from a friend brought Amelia to GeoEngineers.
In her spare time, Amelia likes to knit, play boardgames and love on her two small dogs.  Amelia is also an enthusiastic baker—a hobby that her colleagues especially enjoy.
"I am excited to have an office where I can bring my extras," Amelia says. "I enjoy making the sweets, but I only want a few of them, which means I end up with a lot of extra!"
Selected Project Experience