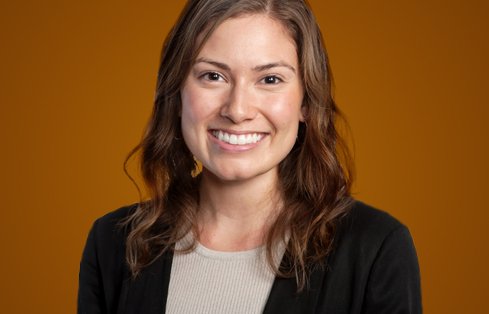 Andrea Rocha
Marketing Specialist
Connecting with individuals in an authentic and meaningful way has always contributed to my learning and growth as an individual. Working at the intersection of marketing and business development allows me to facilitate and create these invaluable relationships in the workplace.
As a member of our marketing team, Andrea focuses on developing GeoEngineers' business in the Puget Sound. She identifies business opportunities, drafts proposals, plans events, develops marketing materials and facilitates communication and cooperation between our technical staff and the clients' we serve.
"GeoEngineers puts so much value on our client relationships and it makes my role more dynamic and collaborative," Andrea says.
While at the University of Washington, Andrea double majored in communications and sociology. Her interest in sociology fits well with her overall commitment to communities and the people who live in them—and she sees GeoEngineers' work as an important driver of this kind of growth.
"What has really drawn me to this line of work is contributing to a company whose work touches my surrounding community," Andrea says. "There is something special about being in an industry involved in the design, development, or revitalization of projects in our region, knowing that it effects the quality of our environment and individuals."
Andrea's role at GeoEngineers is multi-faceted and requires a blend of creativity and practical project management skills. Fortunately, her positivity, energy and empathy gives her the tools she needs to connect different types of people and bring them together to work toward common project goals.
When she's not busy balancing her work responsibilities Andrea looks for time to pursue her own interests. You might find her traveling, exploring the outdoors, or sampling the new restaurant down the street. She is also passionate about fitness, especially yoga, and is currently working towards her certification to share her passion with others!