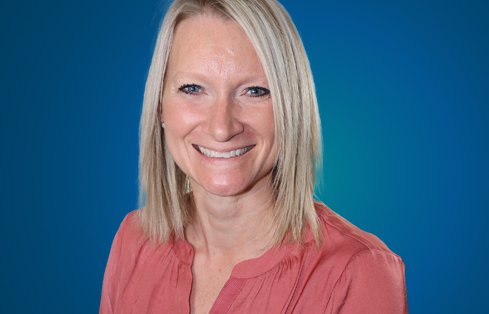 April Smith
CPSM
Associate, Marketing and Business Development
It's the strategic conversations, relationship building, creative brainstorming sessions and constant variety that excite me for each new proposal, meeting, presentation or event.
April is an experienced marketing and business development associate who focuses on transportation work throughout the intermountain and mid-west regions and leads business development for GeoEngineers' national pipelines practice. She works closely with our technical staff on competitive pursuits, maintains client and partner relationships, writes proposals, develops creative marketing campaigns, and does whatever she can to support her clients and colleagues.
"At the end of the day, marketing isn't that complicated," April says. "It's about connecting people, building relationships, and finding creative ways to promote the awesome work GeoEngineers is doing in the communities where we live, work, and play."
Community is foundational for April, both personally and professionally. She plays an active leadership role in many professional organizations including the Spokane-CDA WTS Chapter, OneAEC, and Society of Marketing Professional Services (SMPS) chapters in Spokane/Coeur d'Alene and Idaho. Over the years, April has developed a talent for expansion. She helped start OneAEC in Spokane and brought her years of SMPS experience to Boise to launch SMPS Idaho. April's leadership and tireless work builds professional networks, educates, and brings communities together around common causes.
"Good communities and good business relationships are built on mutual understanding," April says, "When we understand our partners and clients we can anticipate their needs, advocate for them with their interests in mind, and show our appreciation in meaningful ways."
Building community and connection is as important to April in her free time as it is at work. She, her husband and three children love to entertain and often have friends over for good food and game nights. When she's not busy with her family or church community, April enjoys working out, playing sports and spending time outdoors. She's also famously passionate about Starbucks and loves connecting over a cup of coffee.
2017 WTS Spokane-CDA Chapter Member of the Year
2016 Spokane Journal of Business Rising Star