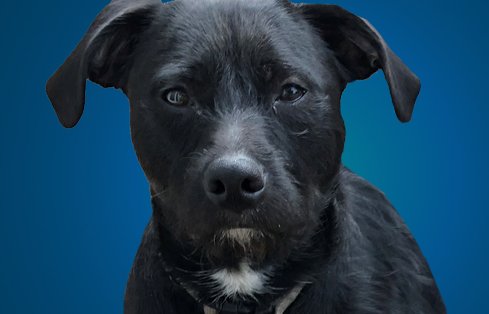 Beauford "Bobo" Williams
Staff Geotechnical Engineer
Bacon? Bacon? Bacon?
Expertise
Whether it's in the field or the lab, Bobo can't resist getting his paws dirty. He specializes in soil excavation and earthworks, and he brings energy and passion to every project (especially if there's bacon afterward). Bobo characterizes sites by digging shallow test pits and analyzing samples. Using this method, Bobo and his team can identify even trace amounts of bacon grease in soil or groundwater.   
Bobo also takes safety and site security very seriously. He's quick to recognize and address potential hazards like feral cats, other dogs, delivery people and any strangers not smelling of bacon.  
"Unfortunately, his response to hazards is always the same—make a lot of ruckus and run around in circles," says colleague and best friend Bruce Williams, "which I guess is part of my job too." 
In his free time, Bobo enjoys chasing geese, shredding toys, stretching out in the sun, and pestering his younger sister—a 100 lb. Bernese Mountain Dog.