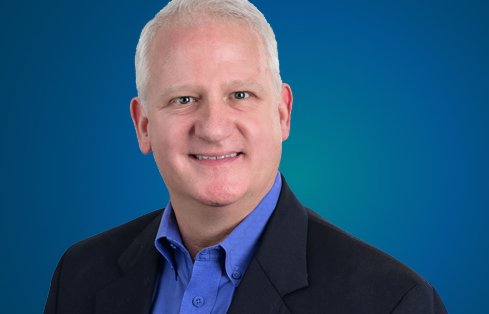 Blake Cotton
PE, LEED AP
Senior Principal Geotechnical Engineer
GeoEngineers is doing incredible work in Louisiana to protect our coast and our communities for generations to come. I am excited to be a part of that effort.
Expertise
Administration
Leadership
Blake is a seasoned leader in GeoEngineers' southern region. He manages people and projects throughout Louisiana, Mississippi and the Gulf South. With more than two decades of engineering experience in the region, Blake brings a tremendous amount of expertise and depth to GeoEngineers' well-established geotechnical engineering team.
"I have a strong industrial and commercial project background and have worked extensively with the US Army Corps of Engineers in the last several years. I believe I bring a good blend of technical skills and people skills," Blake said.
Prior to joining GeoEngineers, Cotton spent more than 21 years with Fugro Consultants, Inc., where he was a principal and vice president of Louisiana operations. Blake also served as the program director for FFEB JV, a joint venture led by Fugro and created in 2007 to service the New Orleans District Corps of Engineers following Hurricane Katrina. His project experience is quite varied and includes assignments throughout the United States, with emphasis in the Gulf Coast regions of Texas, Louisiana, Mississippi and Alabama on industrial, federal, commercial, and municipal projects.
A required college course introduced Blake to the field of geotechnical engineering. "I was in a dual-degree architecture and architectural engineering program at The University of Texas. I recall thinking, 'There was no way a course on soil could last an entire semester – this class will be a breeze.' I soon found out that not only could soil mechanics take up an entire semester, there was an entire profession based on soil mechanics.  At the conclusion of that first course, I was hooked and as the saying goes, the rest is history," he said.
In his free time, Blake enjoys golfing, even though he tends to spend more time in the rough than on the fairway. "I often tell people I'm out in the field taking shallow soil samples when I'm golfing," he said. Blake also enjoys camping and hiking with this wife and two daughters.
Won, J., and Cotton, B., "Stress-Path Triaxial Test for a Deep Open Cut Excavation", Proceedings of the 19th International Conference on Soil Mechanics and Geotechnical Engineering, Seoul, pp 2223 – 2226, 2017
Won, J., Cotton, B., and Porter, B.W., "Deformation and Shear Strength Behavior of Overconsolidated Clay from Stress-Path Testing for a Deep Open Cut Excavation," ASCE Geotechnical Special Publication No.233 From Soil Behavior Fundamentals to Innovations in Geotechnical Engineering, pp 388 – 399, 2014
Tumay, M.T., Hatipkarasulu, Y., Marx, E.R., and Cotton, B., "CPT/PCPT – Based Organic Material Profiling," Proceedings of the 18th International Conference on Soil Mechanics and Geotechnical Engineering, Paris, Volume 1, pp 633 – 636, 2013
Tumay, M.T., Hatipkarasulu, Y., Marx, E.R., and Cotton, B., "Multi-Model Subsurface Evaluation for Louisiana I-10 Bridge Replacement Using Electronic CPT," Geotechnical and Geophysical Site Characterization 4, edited by Mayne, P., pp 1281 – 1288, CRC Press 2012
Won, J., Porter, B., and Cotton, B., "End of Primary Consolidation for the Gulf Coast Soils," Proceedings ASCE GeoFlorida 2010 Conference, pp. 1108 – 1115, February 2010
Mullins Jr., R.L., and Cotton, B., "Geotechnical Engineering in New Orleans," The Military Engineer – Society of American Military Engineers, Volume 101 Number 660, pp. 57-58, July-August 2009
Brettmann, T., and Cotton, B., "Case History: Estimating Ground Vibrations Caused by Pile Driving," Proceedings Deep Foundations Institute 24th Annual Members' Conference, pp. 161 – 171, October 1999
Cotton, B., Stokoe, K., II, and Roesset II, J., "Preliminary Studies to Develop a Trailer-Mounted System to Delineate Irregularities in Rigid Pavements," Research Report 1243-4, Center for Transportation Research, December 1994