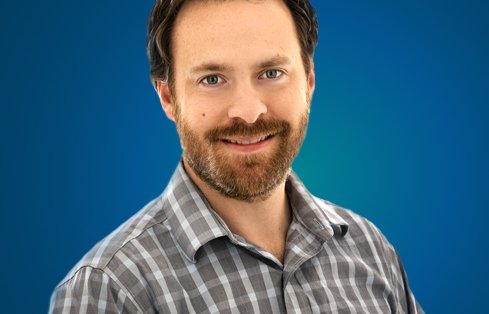 Braydan DuRee
PE
Principal Geotechnical Engineer
GeoEngineers allows everyone to have a voice within the firm, which generates a lot of innovative ideas.
Expertise
Braydan is an Associate Geotechnical Engineer leading projects and growth throughout the United States, primarily in the Intermountain and Pacific regions. He plans, coordinates and leads geotechnical exploration programs to characterize subsurface soil and groundwater conditions for large transportation and multi-state transmission line projects. He completes detailed geotechnical analyses and reports the team's findings in geotechnical reports to support owners, architects, structural and civil engineers, and contractors working on the projects.
"I also really love working on rockfall protection, ground improvement, and shoring design projects," Braydan says. "These types of projects in particular give me an opportunity to be innovative when preparing construction plans and specifications."
Braydan's passion is working on large civil transportation projects with all types of traditional and alternative delivery methods. He's broadened his experience working on the SR-530 Oso Landslide design-build, SH-16, I-84 to US-20/26 and SH44 in Idaho.
"The complexity of large infrastructure projects keeps me on my toes with very demanding schedules and performance expectations," Braydan says. "For example, our team designed and rebuilt the highway in record time after the Oso Landslide devastated the surrounding communities" Braydan says. "The designers, contractor and WSDOT worked efficiently together to successfully complete the project which helped the surrounding communities begin to heal."
When he's not at work, Braydan values spending time with his family and working at home on his hobby farm growing hay and raising animals. He actively participates in the Treasure Valley Beekeeping Club.
"Working on the farm with my family gives me time each day to unwind which helps me to be a more focused engineer," Braydan says.
He also gives time to volunteering at his church in Boise, Idaho. Braydan enjoys trail running, hiking, backpacking, and alpine climbing and has completed multiple ultra-mountain trail races.
"Evaluation of Seismic Response of a Class F Site Using Equivalent Linear and Nonlinear Computer Codes," by King Chin, Braydan DuRee and Whitney Trent. Presented at the 5th International Conference on Recent Advances in Geotechnical Earthquake Engineering and Soil Dynamics, Sand Diego, CA, May 2010.