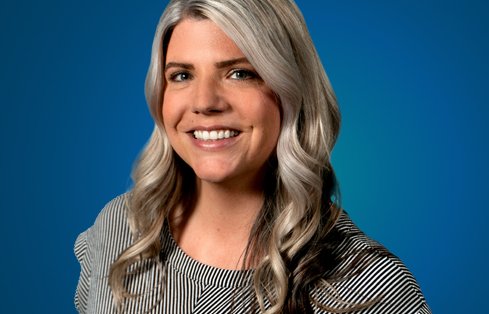 Carly Hendricks
Environmental Project Coordinator
I love that I play a role in projects that protect and restore our environment. Spending time responsibly in the outdoors is something that's always been important to me—and I love that my work represents that.
As a project coordinator in our Tacoma office, Carly plays a critical role in many of our largest environmental projects in the region. From project setup and staff scheduling to processing gINt/boring logs and final project reports—Carly keeps our projects moving every step of the way.
"'Chaos coordinator' is a term I've seen used and sometimes that seems fitting," Carly says. "Juggling many projects with numerous project managers can feel chaotic at times, but it can be very satisfying for someone like me who enjoys organization, efficiency, and anticipating PM and project needs."
Carly's expertise has been honed by the variety of projects she's worked on since joining GeoEngineers in 2004. Every project comes with new challenges, and Carly works to anticipate and get ahead of potential problems before they arise. In addition to challenging and engaging technical work, Carly is thankful for the underlying values that have made GeoEngineers into the firm it is today.
"The people. The culture. The community. Geo puts such a strong emphasis on our people and encouraging our employees be the best version of themselves," Carly says. "The pride that we take as a company and as individuals is apparent at every level. The office dogs definitely differentiate us too."
Carly's free time is usually spent with her three sons (often on soccer fields) and her dog Scout. They're always up for adventure, whether it's camping, hiking, traveling, attending concerts, or cooking and reading at home.