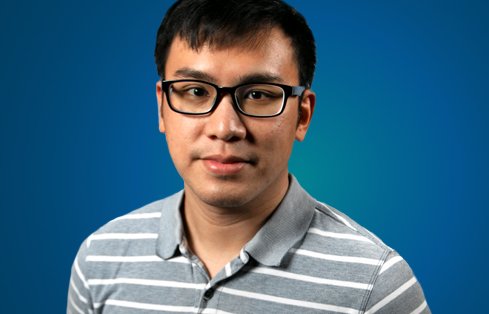 Carson Cheung
PE
Staff Geotechnical Engineer
We love geotechnical engineering because every project is unique and has its own challenges. Together we apply our backgrounds and experiences to provide creative solutions to our clients and make a safer community!
As a geotechnical engineer, Carson is involved in our projects at nearly every stage. He analyzes soil properties, calculates design parameters, prepares geotechnical reports and then monitors construction to ensure that work is performed according to plan.
This kind of work is in Carson's blood. He grew up in Hong Kong, watching heavy infrastructure projects take shape all around him. Carson's dad worked construction on tower crane and high-rise projects and his cousin and uncle were both civil engineers.
"I always knew I would end up being a civil engineer as well," Carson says.
Carson decided to chase his engineering dreams at the University of Washington. He completed his bachelor's degree in 2014, then spent several years working in the A/E/C industry before eventually returning to UW for his master's. Carson joined GeoEngineers after graduating in 2020, and since then he has provided engineering management and support for projects across the Puget Sound; everything from designing retaining walls and temporary shoring systems to critical areas assessments and complex site investigations.
"Every geotechnical engineering project is unique and has its own challenges," Carson says. "I love the culture at GeoEngineers, where we can apply our background and experiences to solve these challenges together."
Supporting his colleagues and professional field is important to Carson, and he started volunteering for the American Society of Civil Engineers (ASCE) Younger Member Forum Seattle Section while still in school. Since then he has been involved with ASCE Geo-Institute Seattle Section in several capacities.
Carson likes building things, learning and solving creative challenges, even in his free time. You might find him building LEGOs, watching documentaries, hiking, playing piano or gaming—ask him about League of Legends!