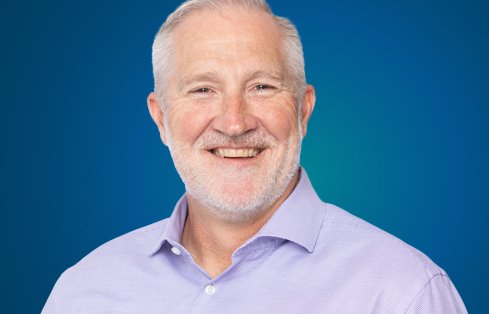 Chris Poulsen
PE
Principal Engineer
Practices
Chris is an experienced engineer and business leader who specializes in managing environmental services for large multi-disciplinary projects. Put simply, he helps federal and state agencies, industry, and developers clean up contamination, mitigate future environmental risks and comply with the complex environmental regulations.  
Environmental contamination comes in many forms, and Chris has seen it all. Throughout his three decades as an environmental consultant, Chris has worked with polycyclic aromatic hydrocarbons (PAHs), volatile organic compounds (VOCs), semi-volatile organic compounds (SVOCs), pesticides, herbicides, metals, asbestos, and petroleum hydrocarbons, just to name a few. The context of each contaminant and project is unique, and Chris designs bespoke remediation solutions tailored to the site and client. These approaches range from cutting-edge techniques like permeable reactive barriers and chemical oxidation systems to more traditional soil containment and removal methods.  
In his role as principal, Chris is responsible for client engagement, business development, and staff management in addition to his technical work. Chris brings an added layer of geotechnical design and construction expertise to his projects as a PE. He has extensive geotechnical inspection and testing experience and understands how to work with and manage contractors during construction. 
Chris' resume also includes a range of stormwater and industrial wastewater treatment services.  He helps local water managers and industrial clients assess risks, create pollution and spill prevention plans, manage and monitor plant facilities, and design water treatment systems.  
When he's not working for his clients, Chris is usually spending time with his family. You might find him cheering his kids on at their latest sporting event or heading into the Oregon forest for a weekend of camping, hiking, hunting, golfing, or skiing. At home, Chris is often tucked away in his shop crafting furniture, building his '67 Cobra or working on his latest home improvement project.  
"Application and Permitting of a Groundwater Source Heat Pump System" J. Feild, M. Kohlbecker, L. Farr, C. Poulsen, K.A. Skille, D. Ness, and N. Collins. AWRA Annual Water Resources Conference, Vancouver, WA. 2006. 
ITRC (Interstate Technology & Regulatory Council). 2011. Incorporating Bioavailability Considerations into the Evaluation of Contaminated Sediment Sites. CS-1. Washington, D.C.: Interstate Technology & Regulatory Council, Contaminated Sediments Team. www.itrcweb.org.