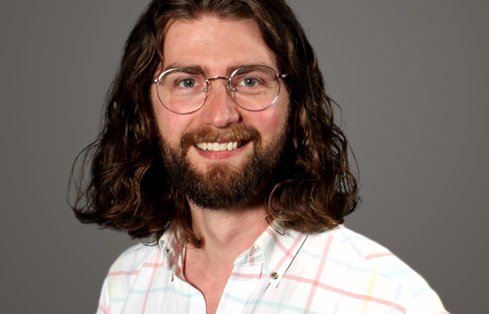 Daniel Schwicht
PE
Staff Geotechnical Engineer
Geotechnical engineering is another way to make a difference in people's lives. A better foundation design can save a builder money, which is good. It may also save lives, which is humbling.
Expertise
Daniel spends most of his time representing GeoEngineers and our clients in the field. He investigates and analyzes project sites, designs geotechnical solutions, observes construction, evaluates risk and keeps his colleagues informed with regular reports.
Like most engineers, Daniel enjoys seeing the tangible results of his work as buildings, bridges or other projects take shape. His love of infrastructure and engineering also runs in the family.
"My dad, a civil engineer, would often point out projects he had been involved in as we drove around town," Daniel says. "I wanted to build things that make people's lives easier, richer, more interesting, and more fulfilling."
With two engineering degrees and several years of consulting experience under his belt, Daniel joined GeoEngineers looking for opportunities to grow his skills in engineering design and eventually develop into a team or project manager. No matter the role, Daniel brings a passion for helping others and making a difference.
"I want to make people's lives better," Daniel explains. "Being a good coworker, employee, and consultant are three huge opportunities to be a positive influence in the world every workday."
These values extend into Daniel's personal life, where he volunteers to mentor preteen boys through his church. "I'm often camping or struggling to keep up in an ultimate frisbee game," he says.
Daniel is also an avid reader and is consistently adding to his cooking repertoire—most recently mastering dosa. He enjoys visual arts, especially sketching, and likes to get outside with his wife, son, and dog for hiking, swimming or paddleboarding.
"I also play the ukulele passably, and my wife is a pro on the keys, so we like to jam with friends," Daniel says.
Validated Lateral Seismic Force-Displacement Backbone Curves for High-Speed Rail Bridge Abutments; Shamsabadi; Schwicht; Dasmeh; Rollins; JOURNAL OF BRIDGE ENGINEERING/VOLUME 25 ISSUE 4; APRIL 2020