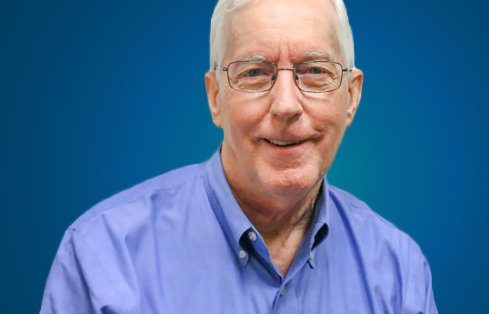 David Jessup
PE
Senior Consultant
The relationship between industrial wastewater discharges and receiving streams are unique. Abundant opportunities exist to be creative and identify solutions that may not always be readily apparent resulting in a win-win scenario.
Practices
David grew up along the Little White Lick River in Indiana, where he learned about the potential effects of untreated wastewater firsthand. Almost every fall, David watched fish in the river die as the water turned black from the deoxygenation caused by untreated municipal wastewater and urban and agricultural runoff. Finally, the community built a publicly-owned water treatment facility. The fish kills stopped.
"Suddenly, I could wade the stream and even catch small mouth bass," David says. "The river even stopped stinking. It was a memorable and obvious improvement to the environment."
As an environmental engineer focusing on wastewater permitting and compliance, David has never forgotten that first lesson. Most of David's experience is with industrial manufacturers. These facilities create the compounds that our modern society relies on to function, but their byproducts and wastewater must be carefully managed to protect the natural resources we all share. David helps our industrial clients maintain this careful balance.
David has more than four decades of experience in the complicated web of state and federal environmental regulations with which our industrial clients must comply. He helps with planning, permitting, compliance schedules, agency negotiations, feasibility studies, anti-degradation, testing, storm water management, biological studies and much more. Along with the rest of the environmental wastewater team in Baton Rouge, David helps our industrial clients stay compliant, protect themselves, and grow their businesses sustainably.
When he can, David like spending time exercising, cycling or fishing in the environment he works to protect. You also might find him BBQing in the back yard, enjoying fine wine and fine movies, or carting around bolts of fabric for his wife's most recent quilting project!
Louisiana Water Environment Association – Water Environment Federation Delegate, 2009-2012
Water Environment Federation – Arthur Sidney Bedell Award, 2008
Louisiana Water Environment Association President 2006-2007
"EPA NPDES Process and Applying ELGs," Presented at API Centralized Waste Treatment (CWT) Roundtable, Houston, TX, March 2015
"Navigating the NPDES Antidegradation Process: A Success Story," presented at the 2009 National Petrochemical & Refiners Associate (NPRA) Environmental Conference, Denver, CO, September 2009