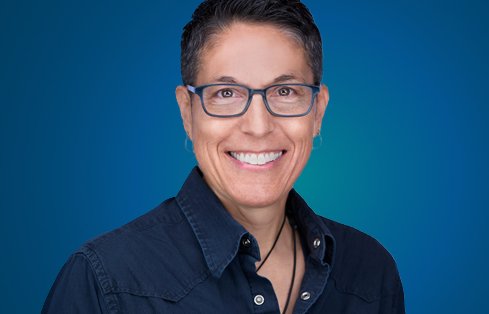 Dawn Anacleto-Tosca
Administrative Services Manager
Bravery comes with one small step. One small step can change your life. Be brave.
Dawn is an experienced administrative professional and businesswoman who keeps our busy Boston office running smoothly. She uses her organizational skills, leadership, and diverse professional experience to make it easier for our scientists and engineers to do their jobs each day.
"I enjoy the constantly changing requirements of the jobs and the variety of tasks involved," Dawn says. "Every day brings a new challenge."
New challenges have been the norm for Dawn throughout her varied career. She graduated from UMASS Amherst with a degree in hospitality and then spent six years learning the ropes in hotel management. After stops at a variety of hotels across the country, Dawn returned home to Boston and took a job as a business manager for a full-service production company. She had picked up a lot of financial management and accounting experience over the years, and when the production company was eventually sold and closed, Dawn decided to pivot into a job as the controller for a prominent insurance agency. Eventually, Dawn's business leadership turned into business ownership. She bought out her father's insurance agency and provided tireless leadership and management—until more important priorities emerged.
"I was working seven days a week," Dawn says. "But when my daughter was born, I sold the agency to a colleague, worked for her for 15 months, and then stayed at home to raise my daughter."
When her daughter started school, Dawn jumped back into the workforce as a certified health coach, running her own health coaching business for a while before spending time as a Business Development Coordinator for a Mortgage Loan Originator and then a bookkeeper at a CPA firm. In 2023, Dawn's diverse career path brought her to GeoEngineers. 
"My friend Sue is an environmental engineer at GeoEngineers and she reached out to me when this opening became available," Dawn explains. "Once I met with Abbie, I knew I wanted to work at GeoEngineers. Then I met Karla, Michelle and Lisa and I needed to work there. Then Stan and Mark—and I have never before felt the sense of belonging at a company that I do here."
Outside of the office, Dawn is usually spending quality time with her daughter. They enjoy biking, hiking, camping, travel—and epic adventures on their electric scooters! Dawn is also an animal lover. She regularly volunteers for an animal sanctuary and is an active member of their emergency response team.