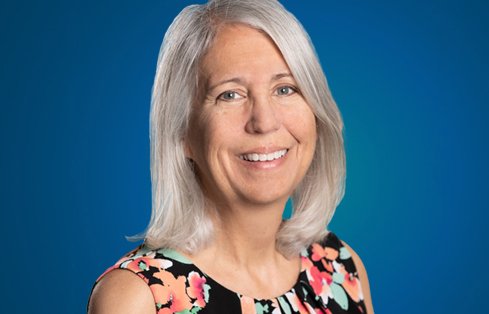 Deb Landi
Design Services Manager
I love puzzles. Every project I tackle is basically one big puzzle. There are many different types of puzzles in this world, but one thing they all have in common is the satisfaction you get watching something you have helped create come to life.
As design services manager and assistant leader of our construction design team, Deb wears a lot of hats. In addition to her own technical drafting, she manages CAD and BIM design services and works with her colleagues across the company to bring our client's projects to life visually.
With more than three decades of experience in the construction industry, Deb has seen it all. She's delivered designs and complex 3D models for open pit mines, dam restoration, waterfront infrastructure, shoreline restoration, temporary earth support systems, subsurface soil stratigraphy and tunneling projects. No matter the project, Deb describes her responsibility the same.
"I'm a facilitator," she says. "I love to analyze the project's requirements, develop a game plan, build a team of professionals, and finally execute the plan. Seeing it all come together with project-specific technical staff and technologies is what excites me."
Deb is proud to have been on the leading edge of women entering the technical drafting and design profession. Her middle school class was the first that permitted girls to take technical drawing and shop.
"My industrial arts teachers embraced the inclusion of girls and strongly encouraged us to pursue a technical career," Deb says. "They taught us the mechanics of technical drawing and the key role our plan sets would play in construction."
Although Deb was traditionally trained as a hand drafter, she has developed her skills over the years as the field evolved. She trained for and passed the Autodesk Certified Professional Exams in AutoCAD for drafting and design and civil 3D infrastructure design. In 2021, Deb completed the Geospatial Information Systems Certification Program at Central Connecticut State University.
"I believe you should never stop learning," Deb says. "As the digital era arrive and technology evolved, I continue to learn and grow."
Before joining GeoEngineers, Deb served as director of design technology for a Massachusetts engineering firm. She specialized in CAD design for large design-build infrastructure projects, so she knows how to work with a multi-disciplinary team in a fast-paced environment. Today, Deb is putting all that experience to work on behalf of our clients.
"The culture at GeoEngineers is what attracted me," Deb says. "We take the time and effort to focus on the individual and the individual project. Every staff member is an important part of the whole company, and no matter the size or complexity each project is treated with the same amount of care."
When she's not working with her design colleagues, you might find Deb working with her dog, Divot.
"Divot is my third and smartest Border Collie," Deb says. "If I don't give him something to figure out, he makes stuff up!"