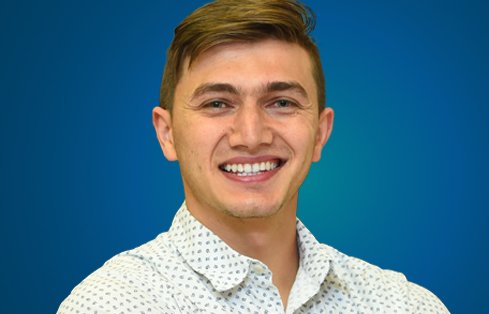 Farhad Ali
EIT
Staff Geotechnical Engineer
Ask my wife and she'll tell you I never shut up about soil. I'm fascinated by every cool retaining wall, slope, culvert, dam—anything big that is attached to the ground. I love it.
Expertise
Farhad is a soil investigator. As a geotechnical engineer, Farhad uses a variety of methods to understand soil characteristics beneath proposed or existing structures. He organizes field data into reports or memos and then observes construction to ensure compliance with geotechnical recommendations.
Like many engineers, Farhad discovered his love of soil during his undergraduate studies. A soil mechanics class at Wentworth Institute of Technology piqued his interest and launched him toward a graduate degree and then career in geotechnical engineering.
"The complicated nature of soil and its constituents fascinated me," Farhad says. "I found the clever ways that geotechnical engineers overcome challenges presented to them by misbehaving soils exciting and inspiring."
After a couple years learning the ropes as an entry level geotechnical engineer, Farhad joined GeoEngineers looking for new opportunities and a cooperative and talented team.
"The variety of assignments and the involvement in significant projects in Boston and beyond is very exciting," Farhad says. "I am never bored, and it is thrilling to be a part of the everchanging and improving infrastructure."
Farhad's background in military boarding schools and athletics has fostered a love of anything competitive. In his spare time, he enjoys mixed martial arts (especially Jiu Jitsu) and played competitive soccer until injuries took him off the field. You might also catch Farhad going for an evening swim, trekking long distances into the mountains or playing Super Smash Bros with his son.
"I love spending time with my wife, my son and our extended family—playing card games by the fire or having very deep and emotional conversations about topics we know very little about," Farhad says.