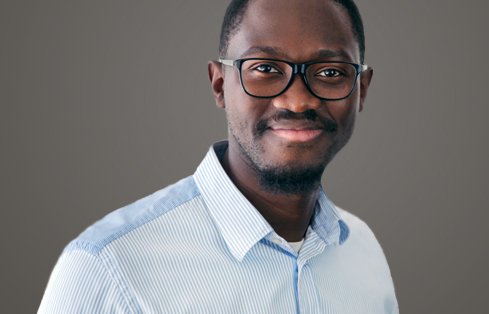 Folaseye Coker
EIT
Staff Geotechnical Engineer
I've always been attracted to infrastructure, art and soil. The blend of all three of my attractions tends to fuel me. Everyday is a new chance to strive for improvement and I say, 'why not?'
As a part of our pipeline team, Folaseye (Seye) works on every stage of our pipeline projects. He begins with soil investigation at potential sites and presents his data to our clients in reports. Once a pipeline segment or trenchless installation is designed, it is often Seye's responsibility to observe the construction work to ensure that it meets design standards.
Before joining GeoEngineers, Seye worked in Oklahoma City for several years doing civil engineering work for commercial and residential developments. But it was soil dynamics that really interested Seye, so he began looking for a place where he could move into geotechnical engineering. He found everything he was looking for at GeoEngineers.
"It is a company specializing in geotechnical engineering with strong core values of empathy, mastery and grit along with a commitment to people—which was a strong draw for me," Seye says.
In his free time, Seye likes to watch soccer, football and basketball. He's a big fan of Arsenal Football Club in England and the Oklahoma Sooners. When he can, Seye also enjoys getting out on the soccer field himself!