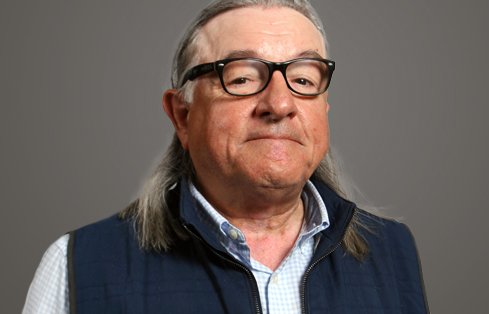 Franklin Grynkewicz
PE
Senior Principal Geotechnical Engineer
Franklin Grynkewicz helps lead GeoEngineers' Construction Design Group, an interdisciplinary group of engineers that work primarily for contractors on heavy civil infrastructure projects. Throughout his 35-year career, Frank has focused on permanent and temporary structural designs, retaining walls, dewatering, ground improvement, deep foundations and tunnels. The temporary structural and geotechnical designs Frank and his team produce are an integral part of building safe and sustainable infrastructure.
Frank worked as both a consultant and a contractor before founding his own consulting firm in Boston, Massachusetts in 2006. As sole proprietor and president of his firm, FGG, Frank worked on temporary structural design for some of the largest infrastructure projects on the East Coast, including the Boston Central Artery, an extension of Metro's Green Line in Washington D.C., the Chesapeake Bay Bridge and an extensive effort to deepen New York Harbor.
"Our team is equipped to deliver just about anything a contractor might need during the pre-construction phase," says Frank. "Our structural design expertise really expands what GeoEngineers can do for contractors."
At GeoEngineers, Frank is continuing his structural work for civil contractors from his team's office in Boston as a driving force behind the national Construction Design Group. The team offers a suite of integrated engineering services for contractors across the country. In addition to geotechnical and structural recommendations, Frank and his colleagues provide dewatering plans, deep excavation shoring, foundation designs, construction monitoring, soil-structure interaction analyses and seismic modeling.
Beloff, Puza, Grynkewicz, "Construction and Performance of a Mixed Face Tunnel Excavation," Rapid Excavation & Tunneling Conference, San Francisco, California, 1981.
Hover, Grynkewicz, Hon, Daraie, "Geotechnical Design and Performance of a Pre-cast Cantilevered Retaining Wall," ASCE Specialty Conference on Design and Performance of Earth Retaining Structures, Cornell University, 1990.
Grynkewicz, Beloff, and Kirk, "A Case Study Supporting the Need for a Rational Method for Design and Installation of Vibratory Driven Piles," Deep Foundations Institute, 16th Annual Meeting, Chicago, Illinois, 1991.
Morgan, Johnsen, and Grynkewicz, "Permanent Excavation Support and Underpinning in Sands," ASCE Specialty Conference, New Orleans, Louisiana, 1992.
Grynkewicz and Beloff, "Execution and Evaluation of High Capacity Caisson Load Tests in Glacial Deposits," Deep Foundations Institute, 17th Annual Meeting, New Orleans, Louisiana, 1992.
Roberts, Grynkewicz and Drooff, "Ground Improvement and Deformation Control beneath a Transit Tunnel, Boston, Massachusetts," Tunnel Construction & Piling Symposium 1999, London, England, 1999.