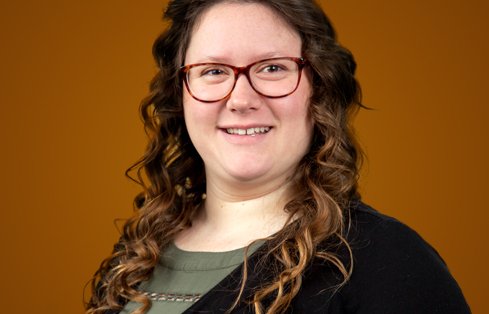 Gabby Register
CAD Technician
A positive attitude changes everything.
Expertise
Gabby is launching her career in computer-aided design (CAD) with our Springfield team. As an intern in the CAD group, she drafts schematics, models and graphics to help our engineers and clients understand and visualize project conditions and proposed infrastructure. So far, Gabby has worked primarily on pipeline projects for our energy clients.
Originally, Gabby was interested in architecture in school, but she soon found that of all the necessary architecture skills, one area in particular had captured her interest.
"I learned that my favorite part about becoming an architect was drafting," Gabby says. "It is like a constant puzzle I must solve. I love it!"
While pursuing her degree, Gabby honed her patience and outside-the-box thinking with the most demanding (and rewarding) clients of all—preschoolers! Gabby is working her way through school as a preschool teacher, and even after beginning to work part-time for GeoEngineers she couldn't completely abandon her students.
"I decided to become a substitute when I took the job with GeoEngineers," Gabby explains. "I still go by to visit the children and to help with evening and weekend events."
Gabby quickly fell in love with GeoEngineers after exploring the website and decided to apply for an internship position and continue learning on the job. Her early experiences reinforced Gabby's instincts.
"Everyone was so nice and welcoming during the interview process," Gabby says. "They all had so many good things to say about Geo and I knew this was the place for me."
When she's not busy with CAD markup and school, Gabby likes to spend time with her large extended family, fiancé and two dogs. She has a fascination with movies and especially movie theaters—the ambiance, crowd and popcorn! At home, Gabby likes to unwind by tidying up and deep cleaning. "Weird, yes," Gabby says, "but it helps me focus and stay organized."