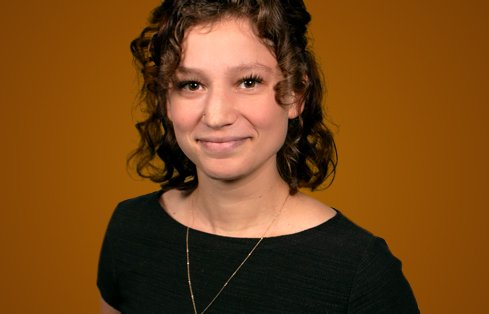 Grace Spann
EIT
Staff Water Resources Engineer
I've always felt comfort when I am immersed in the natural world and I am grateful for the opportunity to use my skills to protect, preserve and restore these areas.
Practices
As a water resource engineer, Grace works to protect and repair our shared river and stream ecosystems. She uses a combination of field investigation and sophisticated modeling software to understand and predict the behavior of stream systems—and how they may be affected by human-built infrastructure like bridges and culverts.
"Growing up I spent much of my time outdoors in and around the water," Grace says. "These experiences created a deep appreciation for the natural environment that inspired my desire to protect and restore them."
Her early love of the natural world led Grace to study ecological engineering at Oregon State University. After graduating in 2019, Grace joined GeoEngineers and immediately started putting her passions to work in the field.
"I am a scuba diver and had the opportunity to get involved with surveys that involve diving," Grace explains. "I never expected that might be part of my job description and I love that GeoEngineers encourages your interests and passions."
Because of GeoEngineers' broad service offerings, Grace is also looking forward to tackling a variety of projects and learning from the firm's many subject matter experts. Every project requires a slightly different solution, and Grace enjoys working with other experts to find the approach that fits the site and our clients.
"I interact with many people including engineers, biologists, hydrogeologists—and get to learn from each of them," Grace says. "I think it's very unique and valuable to be able to gain perspectives from so many people in different professions."
Outside of work, Grace continues to enjoy the natural world that inspired her. In addition to scuba diving, Grace likes to go hiking, skiing, or participate in any activity that includes her dog, Charlie! At home, she enjoys reading and cooking.