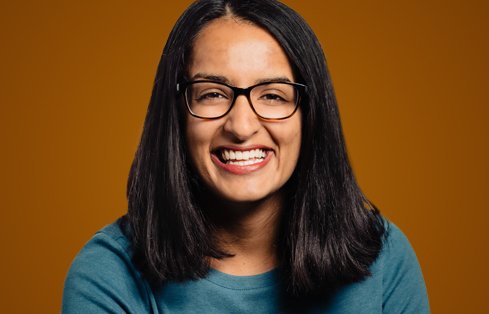 Isha Singh
EIT
Staff Geotechnical Engineer
GeoEngineers answers the call to do good works—by building both solid relationships within the community and sound structures in the ground.
Expertise
Practices
As a staff geotechnical engineer, Isha often has a hands-on role in our projects. She investigates project sites, tests and characterizes soil and subsurface conditions, coordinates with contractors and is a vital link between senior engineers and ongoing field work.
A single undergraduate geotechnical engineering class at Gonzaga was enough to pique Isha's interest in the field. After completing the class, Isha began seeing the earth around her in a new way. While walking around campus she noticed two lawns that had very different physical behaviors despite their geologic similarities. Isha's curiosity was so strong that she found herself tracking down her professor to discuss the finer points of seepage and drainage conditions.
"It was suddenly clear that geotechnical engineering was more than just something I had an academic aptitude for—I had unearthed a passion," Isha says.
For Isha, geotechnical engineering is more than just a fascinating career, it's also a way to help build communities and a more sustainable world. Her desire to help manage the intersection of the natural world and our built environment is part of what drew Isha to GeoEngineers.
"GeoEngineers has this intentional and holistic approach to projects, with the goal of building better communities." Isha says. "That really stood out to me because it's exactly what I wanted to do with my education."
In 2021, Isha got her first taste of geotechnical field work thanks to GeoEngineers' internship program. It was a good arrangement for everyone. Isha flexed her skills on real projects throughout the Puget Sound, and GeoEngineers found a talented recruit. It wasn't long before Isha's hard work earned her a full-time geotechnical engineering position.
When Isha's not hard at work on behalf of our clients and the world, she spends a lot of time with her own community. You'll often find her just hanging out with "her people and their animals." Isha enjoys the outdoors, prioritizes staying active and healthy, and describes herself as an enthusiastic foodie.
"I have been told eating is actually only half of being a foodie," Isha says, "so I am slowly teaching myself how to cook and bake my favorites!"