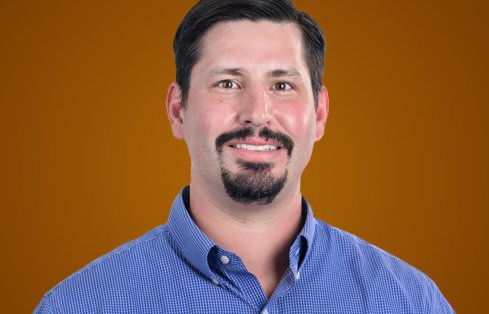 James Vincent
PE
Associate Civil Engineer
I enjoy working on challenging projects across the Gulf South. The significant flood protection infrastructure, Mississippi River, and unique soil conditions in the Mississippi River alluvial valley rarely disappoint.
Jamie is an experienced Civil Engineer and leader who plays an essential role on our Baton Rouge team. As assistant group leader for GeoEngineers' pipeline discipline, Jamie specializes in trenchless design and associated geotechnical services for the many large oil and gas clients in the region.
The Mississippi River Valley is full of levees and flood protection systems designed to contain the river and keep it out of the many neighboring communities. Due to the sensitivity and importance of these levees, they are carefully managed by the United States Army Corps of Engineers (USACE). Over the years, GeoEngineers has earned a reputation for effectively designing and permitting pipeline crossings in these complex conditions—and Jamie has led the way.
"I've enjoyed working with the United States Army Corps of Engineers to seek out safe and effective methods of allowing industry to grow while protecting the public from frequent flooding events in South Louisiana," Jamie says.
Jamie was introduced to both geotechnical engineering and GeoEngineers while he was completing his engineering degree at Louisiana State University. While looking for opportunities to get practical field experience Jamie discovered GeoEngineers' internship program. He was fascinated with the unique mix of challenging soils and environments facing South Louisiana engineers and impressed with GeoEngineers' history and range of experience in the region. Jamie was hooked, then he was hired.
"Being an employee-owned firm makes this a special place to work," Jamie says. "We each take personal pride in being an owner at GeoEngineers. Working with passionate colleagues to achieve our goals gives us technical excellence with a human touch."
In his free time, Jamie prioritizes quality time with his wife and two young sons. They enjoy getting outside to immerse themselves in nature, and are always looking forward to their next camping adventure together.