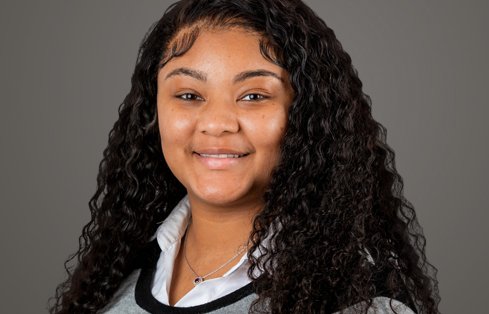 Ja'nae Johnson
Staff Engineer
Strive for perfection in everything you do. Take the best that exists and make it better. When it does not exist, design it.
Ja'nae spends most of her time getting her hands dirty at GeoEngineers project sites. She investigates soil conditions, monitors construction, helps prepare geotechnical reports, and performs slope stability and settlement analyses. This kind of work has always appealed to Ja'nae, and for good reason.
"My dad inspired me," Ja'nae says. "He's a mechanical tech and has worked for plenty of big companies. I've always been a hands-on learner and worker, so I thought why not engineering."
In 2021, Ja'nae graduated from Jackson State University with a bachelor's in civil engineering, and it wasn't long before she found GeoEngineers. The employee-first culture and welcoming environment appealed to her, and GeoEngineers is fortunate to have Ja'nae's reliability and dedication to her work.
"I like the chance to travel for projects," Ja'nae says. "At Geoengineers we have plenty of different kinds of projects that we are working on at any time."
When she's not running from project to project, Ja'nae enjoys spending time with friends and family. On the weekend you might find her shopping, eating out with friends—or just hanging out at home together.