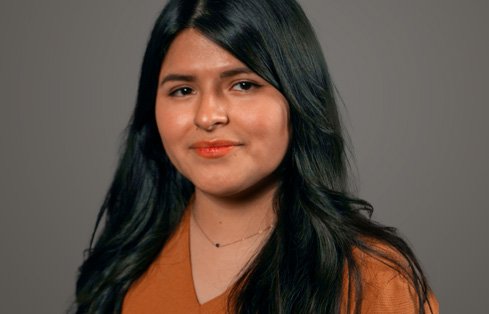 Jimena Huamani
HR Generalist
As an HR generalist, Jimena must be ready for anything. She onboards new employees, helps manage benefit programs, encourages employee wellness, prepares reports, supports employees' immigration processes and coordinates diversity, equity and inclusion (DEI) initiatives.
"I like welcoming all of the new hires and seeing the company grow first-hand." Jimena says. "It is amazing to work with colleagues—not just in my team but throughout the company—who believe in GeoEngineers and where we are going."
Jimena was first introduced to HR while working for the University of Washington Bothel (UWB) as a student. In keeping with her degree in Psychology, Society Ethics and Human Behavior, Jimena loved the chance to work with people one-on-one to solve their problems. After graduating in 2018, Jimena continued doing HR work for UWB until finding GeoEngineers several years later. Today, she uses her creativity and people skills to support GeoEngineers' employees at every stage of employment.
When she's not working, Jimena enjoys solving puzzles and mysteries of all kinds, from sudoku and 3D models to escape rooms. She blames her two older brothers for her competitive streak, and still looks forward to beating them in Nintendo or board games.