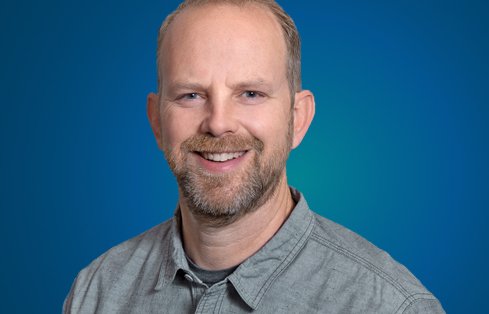 Jon Robison
PE
Pipeline Discipline Leader, Principal Geotechnical Engineer
The intersection of the built environment and natural, geologic processes has always intrigued me. GeoEngineers has been a great platform for me to find support, and support others, as we work to solve these very important and challenging questions on our clients' behalf.
As the national discipline leader of GeoEngineers' pipeline work, Jon focuses on staff development and business practices along with managing consulting projects for his clients. In his technical practice, Jon works on trenchless and geotechnical engineering services for pipeline owners all over the country. Many of these projects rely on trenchless technologies like horizontal directional drilling (HDD) to install pipelines beneath surface obstacles like rivers or roads.
Beginning in 2010, Jon led the development of a new design method for Direct Pipe® (DP) installation, an emerging trenchless pipeline installation technology developed by Herrenknecht, AG in Germany. Jon has subsequently led design and construction consulting teams on numerous DP projects throughout the United States and in Mexico and has written more than a dozen peer-reviewed technical papers on DP and other trenchless topics. He currently chairs the American Society of Civil Engineers (ASCE) DP Manual of Practice (MOP) committee which is writing a new MOP for the technology.
In addition to his MOP work, Jon chairs the Trenchless Installation Practices Committee with ASCE, he is a board member of Louisiana Tech's Trenchless Technology Center, and he is active with the North American Society for Trenchless Technology (NASTT) among other professional and technical organizations.
At home, Jon's wife (a registered nurse) and kids keep him hopping, as does the family's small hobby farm which features an array of farm animals, pets, and fruit trees from which Jon attempts to make passable wine.
ACEC-Missouri Engineering Excellence Awards, Grand Conceptor, 2014 ACEC-Missouri Engineering Excellence Awards, Grand Award, Water Resources Category, 2010
"Direct Pipe Levee Crossing Design: Mitigating Hydraulic Fracture Risk" (PDF) by J.L. Robison, D. Sparks. Presented at North American Society for Trenchless Technology's (NASTT) No-Dig Show, Denver, CO, 2015.
"Innovative Directional Microtunnel Garners Success
for Crucial Trenchless Crossing" (PDF – 970KB) by J.L. Robison, J. Elmore. Presented at ASCE 2014 Pipelines Conference, Portland, OR, 2014
"Direct Pipe – Estimated and Actual Installation Load Analyses for 20 Crossings" (PDF – 840KB) by J.L. Robison, R.D. Hotz. Presented at the North American Society for Trenchless Technology (NASTT) No-Dig Show, Orlando, FL, 2014
"Emerging Technologies: A Suggested Design Method for Curved, Jacked Steel Pipe" (PDF – 722KB) by J.L. Robison, R.D. Hotz, II, C.C. Chen. Presented at the ASCE Pipelines 2013 Conference, Fort Worth, TX, 2013
"I-44/Gasconade River Bridge Foundation Investigation and Stabilization," presented at the Midwest Geotechnical Conference, St. Louis, MO, 2011
"Innovative Waterfront Retaining Wall System Saves a Condominium," J. Robison, A. Sparks, presented at ASCE Geo-Institute's Earth Retention Conference 3, Bellevue, WA, 2010
"Fall Creek Resort Hybrid Retention System," presented as a MS&T Graduate Seminar, Rolla, MO, 2009
"Assessment of Karst Activity at Springfield Route 60 Study Site," by M.T. Myat, I. Muchaidze, A Wamweya, N.L. Anderson, J. Robison. Conference proceedings, ASCE Karst Conference, Tallahassee, FL, 2008
"Delaware Avenue Sinkhole Collapse," presented at the TEAM Conference, St. Louis, MO, 2007