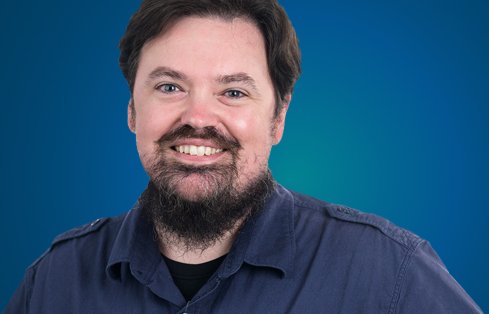 Josh McDaniel
Information Technology Support Services Technician 2
IT techs are like insurance adjusters; if you need to talk to them, you're probably not having a great day. I keep this in mind when dealing with my clients. I pride myself on being able to resolve issues to the best of my ability, all with a calm demeanor, and a friendly smile. It brings me joy to have someone tell me they were so worried when they called me, but relieved afterward. Your emergencies are my day-to-day, and I'm here to help.
As an "IT guy" in our Baton Rouge office, Josh provides top-notch support and solutions to keep GeoEngineers' technology humming along, in his local office and across the country. With his expertise and friendly can-do attitude, Josh responds to computer crises as they arise and resolves them quickly so his colleagues can keep focusing on their clients and work.
"You got a problem? We got a solution!" Josh says. "Can't print? Can't email? Keyboard not working? We got just the thing for you!"
Josh has been interested in technology since he first started playing around with his family's old computer—one so ancient that it used a monochrome monitor and actual floppy disks. When Josh eventually upgraded to his first internet-connected Windows 2000 machine, he finally satisfied his curiosity and tore it apart just to see how it worked.
"This was before the age of smartphones, and since my only way to connect to the internet was in pieces, I had to figure out how to put it all back together myself! I was able to do it—eventually."
As the go-to computer guy among his friends and family, it was only a matter of time before Josh found his place in the IT field. He spent his first seven years in the industry as a "jack of all trades" IT pro working for a range of clients, from warehouses to government agencies and law enforcement. These diverse clients and responsibilities gave Josh the chance to hone his skills in user support, network troubleshooting, device management, SharePoint administration, VOIP telephone systems, and much more. Josh also spent three years working in quality assurance for a global software development company before deciding to join GeoEngineers in 2023 and return to his IT roots.
"Working in IT is a great way to scratch my puzzle-solving itch," Josh says, "And it's fantastic that I get to exercise my skills in a way that helps so many. It's great to know that the support I provide helps GeoEngineers deliver such wonderful work."
When he's not saving the digital day for his colleagues, Josh likes to explore hobby electronics (like Raspberry Pi and circuitry projects), play video games with friends, and play music for his cats! Josh and his girlfriend are also cooking and gardening enthusiasts, and they love experimenting in the kitchen with their homegrown produce.
"I love spicy food and making different hot sauces, like satsuma and habanero hot sauce, or cayenne and garlic hot sauce," Josh says.