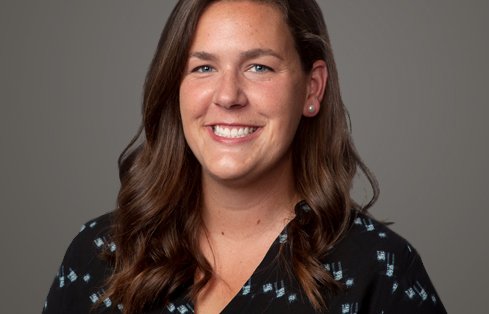 Katy Ataktürk
LG
Staff Geologist
Combining my passion for the outdoors, my deep-seated scientific curiosity, and knack for solving puzzles has built the perfect storm for whole-hearted work infatuation.
Expertise
Like many kids in Western Washington, Katy excitedly watched for clear days when "the mountain was out." Katy grew up surrounded by interesting geology and diverse natural environments, and it had an impact. From an early age, she had questions about the natural processes around her. Studying geology was the answer.
After completing a Masters in Geology at The University of Texas at Austin, Katy spent a few years working in exploration for an upstream oil and gas company in Houston. Her position gave her diverse technical experience all over the world. Katy worked on deep water basins with salt tectonics in the Gulf of Mexico, slope-canyon fill off the coast of Equatorial Guinea, and deep water sedimentary and carbonate plays off the coast of Guyana. Eventually, Katy's professional journey came full circle.
"The iterative passion-loop of science, travel, and family influence brought me back to Washington, where, in my opinion, the natural beauty upstages much of world," Katy says.
At GeoEngineers, Katy contributes both in the office and in the field. In the field, she collects geologic/hydrogeologic data, observes development projects and helps characterize environmental sites. With field data in hand, Katy analyzes and integrates project data sets, creates reports and collaborates on other project tasks.
"I wanted to be part of a team with a strong sense of comradery that works together to tackle high-impact projects with multidisciplinary approaches," Katy says. "After comparing multiple firms, I found that GeoEngineers matched this exact vision, and had a need for a scientist at my level. Most importantly, throughout my process of interviewing I met with over 30 people and felt I could get along well with every single one of them."
Katy has an obvious passion for her work and travel, but she also spends her free time to train and handle dogs. She's been developing the skill since age 14 and has volunteered at animal shelters as a dog behaviorist in every city she has lived in since. She was even the student handler for the University of Washington's live mascot Dubs, an Alaskan malamute, and got to run him across the football field on game days!