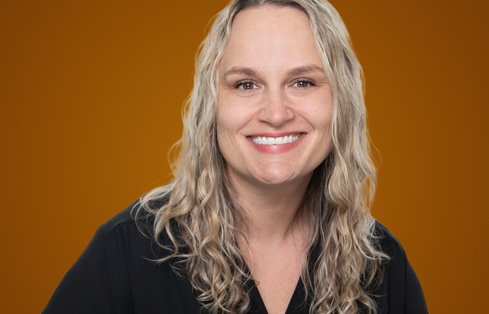 Kirsten White
PE
Associate Environmental Engineer
I was drawn to the field of environmental engineering because of my interest in chemical and biological processes, and my lifelong desire to improve the environment and world around me.
Expertise
Kirsten is an experienced engineer and project manager who leads environmental projects from our downtown Portland office. When old pipelines, bulk fuel terminals, and other industrial sites leave contamination behind in soil and groundwater, Kirsten helps our clients clean it up.
"I enjoy developing strategic solutions to our clients' environmental problems," Kirsten says, "and helping them accomplish the development and cleanup objectives for their sites."
Over her career, Kirsten has guided clients through every step of the cleanup process. From the first environmental site assessment to remedial design and construction oversight—Kirsten knows how to handle each new challenge. She helps our clients understand the specific risks and regulatory requirements for each site and situation, then designs strategic assessment and remediation plans to accomplish their goals.
"Ultimately, the outcomes of our projects are driven by data," Kirsten says. "Determining the most effective strategies, methods, and design for collecting and evaluating data and mitigating risk to human health and the environment is a fun and rewarding process."
Kirsten has worked on state and federally regulated cleanup sites across the United States, including extensive and dynamic Superfund sites like Newtown Creek in New York City and Portland Harbor in Oregon. These complex environmental sites can have many sources of contamination, both historic and ongoing. Depending on the site, Kirsten might perform a source control investigation to find and mitigate contamination, or design a remediation plan to finally close historical brownfield sites that have been in need of cleanup for decades.
Kirsten loves traveling to experience new cultures and adventures. She's summitted Mount Kilimanjaro and spent time volunteering at an elephant sanctuary in Thailand. When she's not traveling or working, Kirsten enjoys life in the Pacific Northwest with her husband, pet cat and dog—and whichever foster dogs are rotating through!
"Oregon Statewide Study of Traffic-Related Soil Contaminants for Waste Management Planning" – Transportation Research Board Summer 2018 Workshop: Waste Recycling, Upcycling and Sustainable Transportation. Spokane, Washington. (Co-presented with Shawn Rapp, ODOT Statewide Hazmat Program Coordinator)