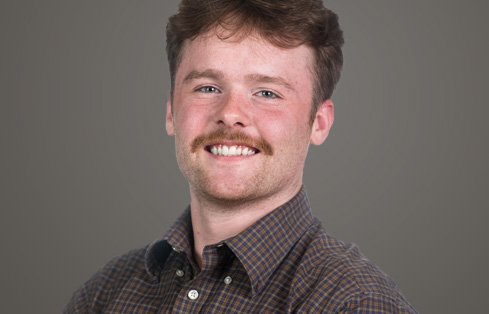 Lucas Brecher
EIT
Staff Geo-Structural Engineer
I thoroughly enjoy being immersed in projects that harmonize the beauty of the outdoors with innovative built structures, while witnessing firsthand the tangible results of my creative expertise and collaborative efforts.
As a geo-structural engineer on our national construction design team, Lucas specializes in geotechnical and temporary structural design services for contractors. Modern construction requires a variety of temporary and permanent structures to be completed successfully, from support of excavation systems and retaining walls to ground improvement and deep foundations. Lucas' work supports contractors and gives them the resources and expertise they need to complete heavy civil projects.
"If you major in civil engineering there are many career paths you can go with," Lucas says. "It wasn't until I took my first class in geotechnical engineering that I realized that I wanted to learn as much as possible about the science behind dirt."
After graduation, Lucas launched his career at a construction company and learned how to apply his geotechnical knowledge to heavy civil projects. This background gives Lucas a practical perspective on construction systems and a sense of potential challenges that might arise during project execution. In 2023, he brought that experience to GeoEngineers.
"Every employee that I had interacted with through my professional career prior to working at GeoEngineers was intelligent and friendly," Lucas says. "When the opportunity came to work for this company it was a no-brainer."
Outside of his professional life, Lucas is enthusiastic about sports at just about every level. He plays in competitive soccer and softball leagues, and regularly gets on the court for pickup basketball. At home, Lucas enjoys experimenting with various cuisines and cooking for his friends and family.