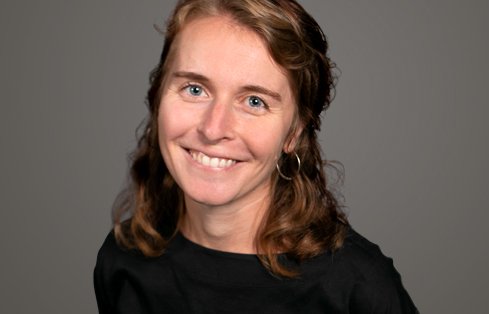 Lydia Baldwin
PWS, MS
Staff Environmental Scientist
I won the class naturalist award in my preschool class. Things haven't changed much.
Expertise
As a staff biologist, Lydia spends a lot of her time outside researching potential environmental impacts for restoration and mitigation projects. Lydia has a passion for the environment, so that suits her just fine.
"I have always loved the outdoors and, while working for a conservation corps, I realized that that passion could be turned into my vocation," Lydia says. "I wanted to help conserve, restore, and protect our natural resources."
Lydia backs her passion up with professional experience. After her undergraduate studies, Lydia specialized in coastal wetland restoration projects in Southern California. With some practical field experience under her belt, Lydia returned to school and completed her graduate studies in ecology at Colorado State University. At CSU, she diversified her experience by researching high-elevation wet meadow restoration and carbon sequestration in Yosemite National Park.
"Fieldwork is honestly my favorite." Lydia says. "I enjoy being able to tell people that my job consists of catching fish and counting flowers."
Her passion for the outdoors and natural systems informs every part of Lydia's life, even outside of work. When she can't get outside, Lydia enjoys reading and baking, but her desire to explore the natural world often gets her outside hiking or camping in the environments she works to protect.
"I love to spend as much free time as possible outside and learn about the ecosystems that surround me," Lydia says. "There are always new plants, birds and mammals to meet."
Selected Project Experience