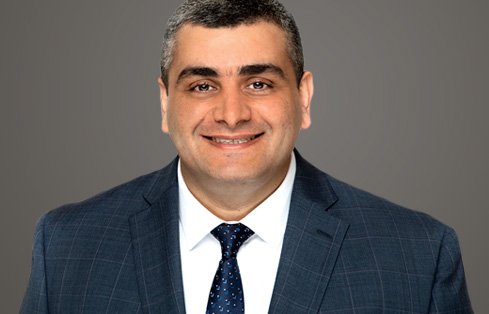 M. Amin Azimi
EIT, CA, PhD
Senior Structural Engineer
I'm fascinated by every aspect of engineering, from academic research and innovation to gritty field work—and I get to bring it all together on behalf of our clients.
Amin helps anchor our growing San Diego office with his extensive experience in the academic, government and private engineering sectors. He works on projects in Southern California and across the country, specializing in structural engineering, materials engineering, trenchless technology, earthquake engineering and finite element analysis/simulation. As a senior engineer, Amin also works closely with current and potential clients, developing relationships and helping to guide them through projects.
Education has always been important to Amin, and it shows. After spending about three years as an engineering consultant, Amin transitioned into academics, eventually taking a position as an engineering professor in the Department of Structure and Materials at the University of Technology, Malaysia (UTM).
"I always wanted to solve problems in a different way—to deliver a higher quality of work, and potentially serve more people with a better approach," Amin says.
In his pursuit of a better way, Amin loves researching and developing new engineering technologies. During his time at UTM Amin took the first steps toward an innovative bio-concrete that earned him a gold medal at the 2021 Seoul International Invention Fair (SIIF). Throughout his career, Amin has participated in invention fairs like SIIF all over the world, including Malaysia, Singapore, Canada and the U.S., often receiving recognition for his innovative structural products.
Before joining GeoEngineers in 2021, Amin taught engineering in Louisiana Tech University's College of Engineering & Sciences, Trenchless Technology Center (TTC). GeoEngineers has been heavily involved with the TTC for years, and that's where we met Amin and eventually coaxed him to come back to consulting. At GeoEngineers, Amin enjoys the flexibility and freedom to pursue his research interests while serving our clients.
"I worked at university because I love educating, managing and working with different group of people with various capabilities and strengths," Amin says. "However, working on challenging projects is always satisfying and that's why I have always had to stay involved with engineering projects in different levels."
Outside of his busy career, most of Amin's free time is spent with his wife. They enjoy traveling, hiking, golfing and playing music together.
Winner of 22 national/international awards (9 Gold and 6 Special Awards) for his inventions in the field of innovative engineering.
Named "Best American Inventor" by United Inventors Association (UIA), International Federation of Inventors Associations (IFIA), Silicon Valley International Invention Festival, CA, USA.
Voted "Most Outstanding Professor" (2020-2021) at Louisiana Tech University.
Author of more than 75 journal/conference papers with more than 1000 citations and seven books/book chapters. One of the main authors of AWWA M55 manual (earthquake applications) and lead author rewriting the old "Trenchless Construction and Rehabilitation Methods" manual under National Utility Contractors Association (NUCA) standards.