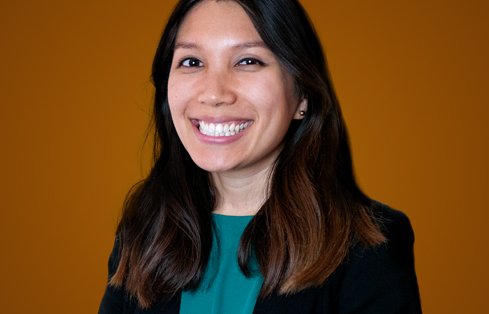 Maria Do
Marketing Coordinator
A lifelong goal of mine is to be intentional with my relationships, and I think marketing has allowed me to capture that goal beautifully as I meet and work with people from all walks of life.
As the marketing coordinator in our Baton Rouge office, Maria is responsible for building relationships with clients and pursuing business opportunities. This is critical for consulting firms like GeoEngineers. The relationship between our staff and clients is at the core of everything we do.
"I am essentially the bridge connecting two essential parts of the business – the clients and the engineers," Maria says.
Being an effective connector requires excellent business and interpersonal instincts—and Maria has both! She honed her skills in a series of start-up businesses before joining GeoEngineers. The start-up world gave Maria experience in many diverse roles from marketing to HR to operations.
"I really appreciated the mix of grit and entrepreneurship that was required of me while starting those businesses," Maria says. "Through those experiences, I discovered my love for marketing because of the problem-solving and creativity opportunities it brought forth."
Maria was first attracted to GeoEngineers' people-first culture and is passionate about bringing her mix of creativity and entrepreneurship to our work. She sees marketing as a canvas for her creative ideas and is always excited to learn new things.
Outside of work, Maria enjoys cooking and baking all sorts of recipes she's developed along the way.
"There's something about the smells, motions and moments shared around a dinner table that I love," she explains. "On the weekends, you can find me at the farmer's market getting veggies for the meal I'll cook later that day and share with my husband. He's my best taste tester!"