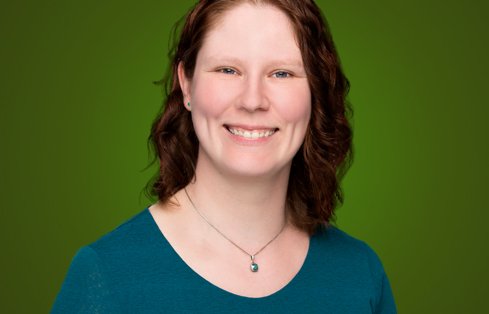 Melanie Klym
RG, PE, ENV SP
Senior Water Resources Engineer
I grew up spending hours in the woods exploring local streams and observing the wildlife they support. Working as a water resources engineer gives me the opportunity to protect and enhance these vital ecosystems.
As a water resource engineer, Melanie leads efforts to evaluate and improve stream and wetland habitat for salmon and other species. Her work is often part of efforts by state and local agencies to protect sensitive ecosystems from damage, repair them when they've already been impacted and harmonize built infrastructure such as bridges and dams with the surrounding environment.
From a young age, Melanie has been intrigued by the intricacy of natural systems.
"I have always loved watching rivers and thinking about the complexity of what's happening below the surface, and how that complexity expresses itself," Melanie says.
At GeoEngineers, Melanie evaluates geologic, hydrologic and biological data to understand habitat factors that might affect a species. She uses hydraulic analysis, channel reconfiguration and engineered wooden structures to augment and enhance available habitat in a given river system. Her interdisciplinary background helps Melanie understand and then communicate complex project strategies to colleagues and clients.
"There is rarely one 'right' answer to any given problem, and the challenge is finding the best solution in consideration of the other functions and processes affecting the site," Melanie says.
Melanie lives her dedication to healthy watersheds in her professional and private life. She serves as the chair of the Johnson Creek Watershed Council Board of Directors, organizes volunteer efforts to keep Johnson Creek trash-free, and works with other nonprofits to plant trees, remove invasive species and educate the public about the importance of healthy watersheds.
"I love exploring the forests of the Pacific Northwest and visiting new watersheds," Melanie says. "A perfect day is to take a leisurely hike through the woods and have a picnic lunch by the side of a river."
When she's not exploring and birdwatching, Melanie enjoys relaxing at home with her husband and four cats in her own little backyard ecosystem. They built and maintain a large backyard "catio" (an enclosed outdoor recreational space for their cats). Their catio, "Catnip Corner," was even featured during the fifth-annual Portland catio tour!
Oregon Daily Journal of Commerce Woman of Vision, 2016 and 2021.
Presidential Volunteer Service Award, 2012-2020.
"Channel Restoration to Address Flow-Duration Design Standards", ASCE Sustainable Stormwater Symposium, 2017. Portland, Oregon.
"Surface Water Management in Remote, Steep Coastal Mountains: US20 Pioneer Mountain to Eddyville Project", National Hydraulic Engineering Conference, 2016. Portland, Oregon.
"Drainage Challenges in the Pioneer Mountain-Eddyville Project", ODOT Geo-Environmental Conference, 2015. Eugene, Oregon. (Co-presented with Chris Carpenter of Cornforth Consultants).