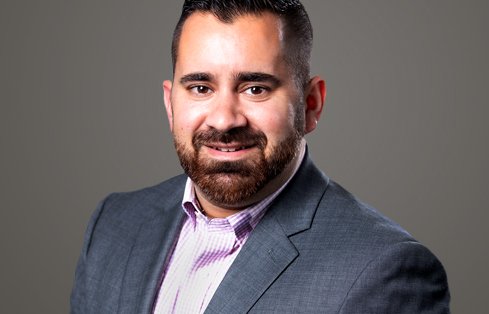 Michael Flynn
PE
Associate Geo-Structural Engineer
We are chefs of the world's infrastructure. Our skills and knowledge, our client's resourcefulness, and our passion for the projects are the ingredients we use to make something we can all remember. The satisfaction of making that dish itself is just as enjoyable as understanding a community really needed it.
Location
Southborough, MA*
Boston, MA*
Michael designs the structures that support our lives. Building infrastructure like highways, bridges and high rises is complicated, and often requires temporary structures like cofferdams and excavation support during construction. Michael works closely with clients and contractors to design these temporary structures—on land or in water—as well as permanent structures like retaining walls and shallow or deep foundations.
"I got into civil engineering because I enjoy problem solving and always had a fascination with infrastructure," Michael says. "I find pleasure in the ability to challenge myself each day to find ways to build the facilities our societies and communities need. When I ride into the city and look to the skyline or off to side and see the projects I was involved in action or completed, I feel an incredible sense of pride knowing my role in making it happen."
Michael has been practicing geostructural and geotechnical engineering since 2007, which has given him the opportunity to contribute to some of the Northeast's most prominent civil engineering projects. In Boston, he's played key roles in projects like One Dalton, the tallest building constructed in Boston in the last 40 years and Encore Boston Harbor, the largest private single-phase construction project in the history of Massachusetts. Similarly in New York City, he's led designs for renovations of the renowned Brooklyn Bridge Arch Blocks and Foundations, renovations to the Times Square Station, and the expansion of Grand Central Terminal.  As GeoEngineers Boston team and portfolio began to grow the company piqued Michael's interest, and he decided to join us in 2022.
"I've seen a group develop that I believe has years of success ahead of themselves," Michael says. "It was hard for me not to want to play a role in that success."
In his spare time, Michael likes to get outside to hike, golf or ski. Most of all, he enjoys spending time with his son, Andrew, and daughter, Kathleen.
"I am lucky to be at a point in my life where their fun is mine as well and I'm trying to experience that as long as I can (or as long as they'll let me)," he says.
Selected Project Experience