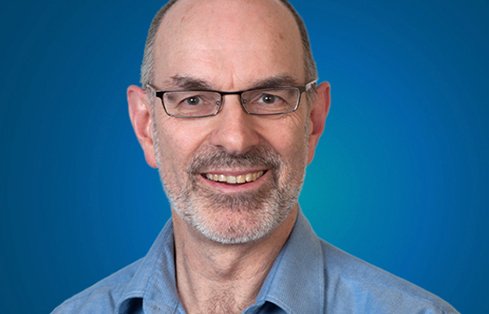 Michael Kenrick
PE, LHG, LG
Senior Principal Hydrogeologist
I'm excited about working with groundwater ― it's the ultimate renewable resource!
Expertise
Practices
After working at a geotechnical firm for three years following graduation, Michael managed a big aquifer pumping test to dewater the foundations of a nuclear power station and develop a groundwater model. Through that experience, he then became hooked on the mysterious challenges of groundwater.
At GeoEngineers, Michael is our in-house guru on everything to do with water under the surface of the earth. "If there is an issue with groundwater on a project — and it's not straightforward — then I often get involved," Michael notes. Michael points to the work GeoEngineers is doing for a mining company in Saskatchewan as an example of the interesting projects he and his colleagues address. "Our client is planning to use solution mining techniques that require lots of deep wells and hot water injected to dissolve minerals and pump them to the surface for processing," Michael reports. "GeoEngineers helped the client write the Environmental Impact Statement, and now we are involved in testing the main aquifer to supply them with the water they need to operate — thousands of gallons a minute!"
Michael is also helping spearhead GeoEngineers' work in the field of GeoExchange, using the ground as a heat source or heat sink for 'green' heating and cooling, with added insight on the effects of geology and especially groundwater that can dramatically increase thermal efficiencies with very low running costs.
When not addressing challenging groundwater issues at work, Michael enjoys working on his house and designing landscaping that encourages infiltration and groundwater recharge — he's thinking of building a rain garden for the same reason. He also is an avid fan of professional soccer in his native England, and he runs a website that celebrates the longest-serving English Premier League team – Everton – and provides a unique resource to its fans, many of whom are scattered throughout the world.
Groundwater Modeling of the Saline Blairmore Aquifer, Wynyard Carnallite Project, Saskatchewan, Canada — Technical Presentation at GeoEngineers Annual Stockholders Meeting, March 2013.