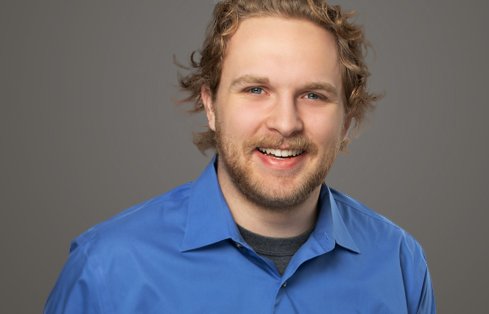 Mike Platz
Field Technician
I always planned on being an engineer, and when I found geotechnical engineering I realized that I could do it without being a desk jockey my whole life.
Expertise
As a field technician, Mike is the boots on the ground at many of our Portland area projects. His geotechnical sampling and lab work help us understand and characterize a site. Once designs and construction plans are in place, Mike acts as a critical link between our engineers and the contractors on site to make sure the client's interests are protected.
Mike's geotechnical experience started when he was just 15 years old. As the son of a structural engineer, Mike had always been interested in engineering, but when a friend of his father's needed some help with site explorations in the hills west of Portland, Mike got his first taste of geotechnical field work.
"I said I'd do it, and before you know it I was responsible for all of the field and lab work for the company," Mike says.
Mike picked up geotechnical field skills quickly and was soon recruiting and training other employees. He continued working as a field technician for a Portland geotechnical consulting firm for several years until the company was sold. With years of practical field experience under his belt, Mike took the opportunity to take his geotechnical career to the next level.
"I asked my old boss if he knew of any places that would be good for me to work—where I could learn a lot—and he recommended GeoEngineers," Mike says.
Since joining GeoEngineers in 2022, Mike has continued his geotechnical education in both the field and the classroom. He's expanding his project experience with a wide variety of new and challenging projects, and he's finishing his degree at the same time.
"I am going to school for geo engineering so being able to be around the type of work I'll be doing after I graduate is really cool," Mike says. "I already have a strong understanding of field and lab procedures, but I'm going to school to become more flexible."
In his free time, Mike enjoys the outdoors, traveling, building, and shooting. As a former Boy Scout, regular camping trips are a priority for Mike—especially when they give him an excuse to explore new places. Mike has been shooting for more than 14 years and prides himself on his marksmanship. He has recently become interested in building after helping his family construct their own house.
"We did everything except the concrete, insulation, and drywall," Mike says. "Watching something come together out of nothing is really satisfying."