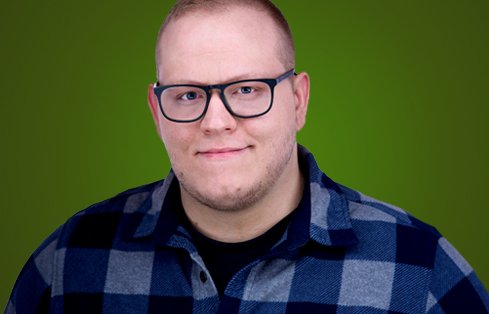 Mike Spada
IT Support Services Technician
I enjoy facing the challenges that come with working in the IT field. Tackling challenges is rewarding not only for the learning experience, but because every challenge overcome and issue resolved makes one more person's day just a little bit better.
Technology is an integral part of everything we do at GeoEngineers, and Mike keeps it all running smoothly. As an IT Support Services Technician, Mike manages our computers, repairs software and hardware, and is always ready to track down solutions for his colleagues. If there's something weird—and it doesn't look good—we call Mike.
"I'm sorta like a Ghostbuster but for computers," Mike explains. "When I'm around; all the bugs, glitches and errors start packing."
Mike enjoys technology and creative problem solving, but his passion for IT support also comes from a simple desire to help those around him. These interests have overlapped throughout Mike's diverse career—from IT work in hospitals to serving others in their homes as a Personal Care Attendant.
"I've always enjoyed helping others, and I've always had an interest in computers and their systems," Mike says. "This line of work is basically a combo of the two!"
In his free time, Mike enjoys riding motorcycles, talking about motorcycles, and hanging out with other people who like motorcycles! Mike has been riding since he was about 19 years old, and he still gets out there as often as the Boston weather will allow.